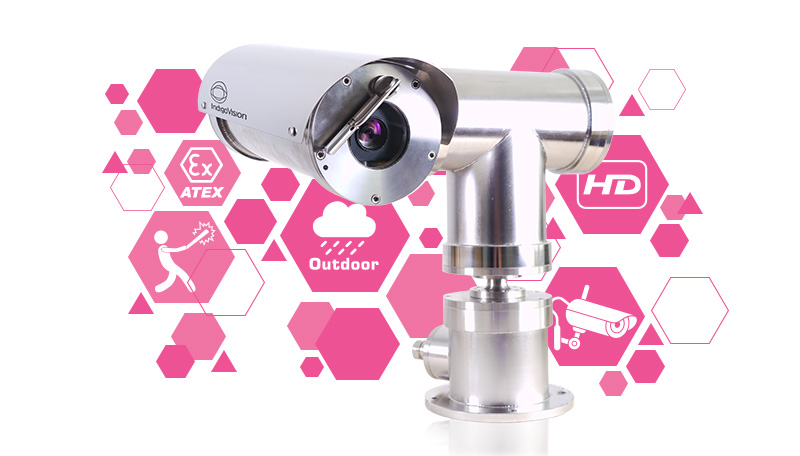 Monitor hazardous areas safely, with IndigoVision's improved XF & XP ATEX cameras!
Designed for safety, the IndigoVision XF HD 30x Fixed and XP HD 30x PTZ ATEX cameras deliver outstanding video, without the spark.
Fully ATEX, IECEx, UL/CSA and INMETRO certified, these cameras are built to perform in a wide range of hazardous installations, where safety is paramount. These improved versions benefit from the following enhancements:
Upgraded sensor – A new 1/2.8" Progressive CMOS sensor provides HD (1920×1080) resolution and improved Low Light, WDR and framerate (up to 30fps).
Enhanced zoom – 30x optical and 16x digital zoom providing high-quality, detailed video when zooming in.
Advanced Analytics – Motion Detection, Hooded, Tripwire, Intrusion, and Object Abandoned.
These features, combined with an effective camera operating temperature of (-20°C to 50°C -4°F to 122°F) with an IP67 rating for protection from the elements make these cameras ideal for internal and external hazardous installations.
With ONVIF's Profile S standard these cameras are open and can connect seamlessly with Control Center, IndigoVision's Security Management Solution, or any ONVIF-compliant third party system.
Find out more about these improved XF & XP ATEX cameras by visiting our Specialized Camera page or by arranging a meeting with a member of the IndigoVision Team.