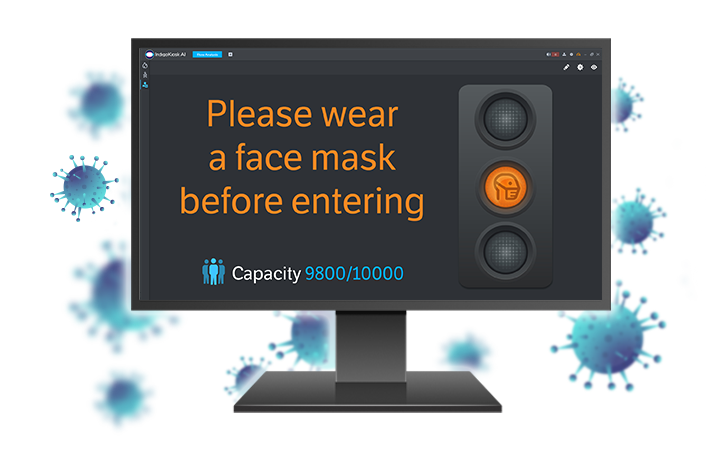 Ensure social distancing and prevent the spread of COVID-19
IndigoKiosk AI provides an easy to install solution that enables organisations to mitigate against the spread of COVID-19 by limiting the number of people in their building and ensuring that patrons are wearing face masks before entering.
The artificial intelligence solution helps organisations manage resources by automating the process of counting people into their building where social distancing can be achieved by limiting numbers. Patrons without a face mask will be detected and advised to wear one before entering.
IndigoKiosk AI offers a flexible solution that can be customised to align with local state or government legislation.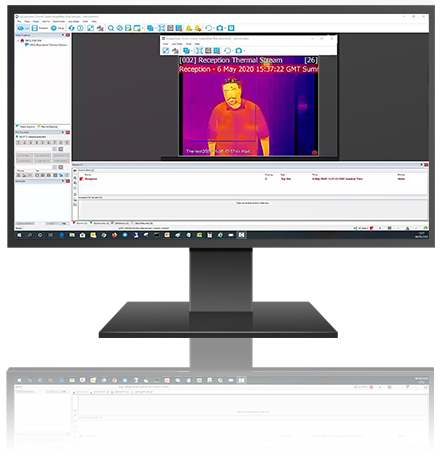 Alerts for above average temperature
Control Center Temperature Screening enables existing users to benefit from a reliable integration between the thermal camera and IndigoVision's video management software.
Results from a thermal camera can be actioned easily in Control Center to ensure they are dealt with effectively by operators and prevent unnecessary entrance delays for visitors. The system can be configured to only produce an alert if a pre-defined temperature threshold is breached. No upgrades to Control Center are required to implement and configure the thermal screening solution.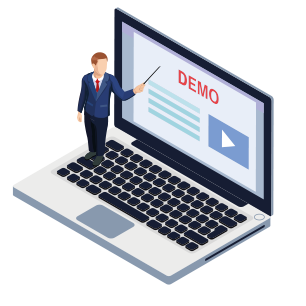 Create safe and healthy environments
Book your 1-to-1 demo and let our experts help you safeguard against COVID-19.