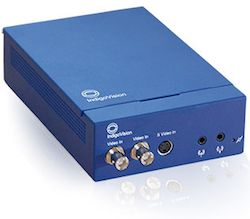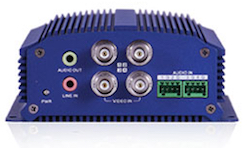 Get all the benefits of an IP system while keeping your existing analog investment, without compromising quality.
That's a win-win: for your security and your budget.
Our Encoders will deliver seamless, Open Standard video.
They're an easy, cost effective way of migrating legacy analog cameras to IP.
The Ultra 9000 Encoders are equipped with IndigoVision's unique SMART.core™technology have market leading video and audio performance, in-built video analytics, require less storage for recordings and give lower system costs.SMART.core™ makes your existing analog cameras smart. They're also available in a 20 channel, rack mount form factor, making installation even easier. The BX100 Encoders deliver great features, at a down to earth price.
Feeling safe doesn't have to feel expensive.