Help your customers to safeguard against the spread of COVID-19
Get your business back on track by creating the safe and healthy environments your customers want and the social distancing they need.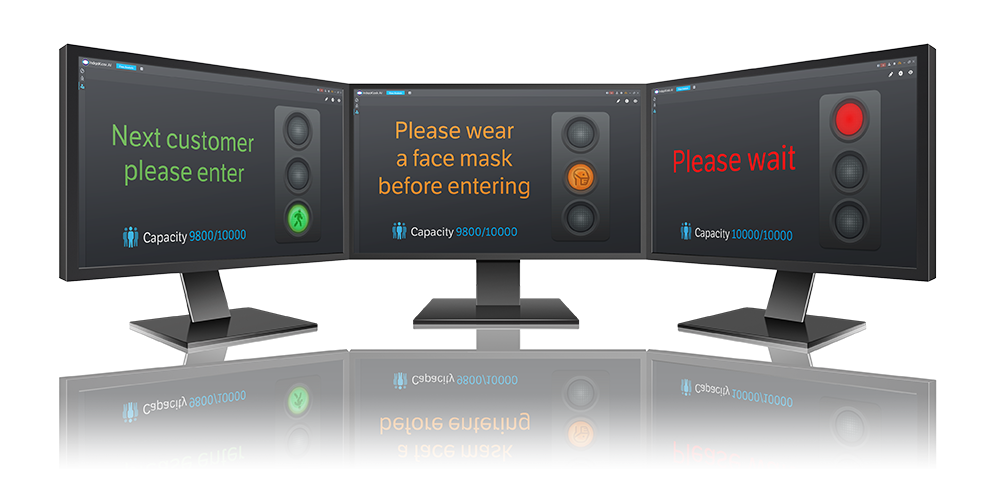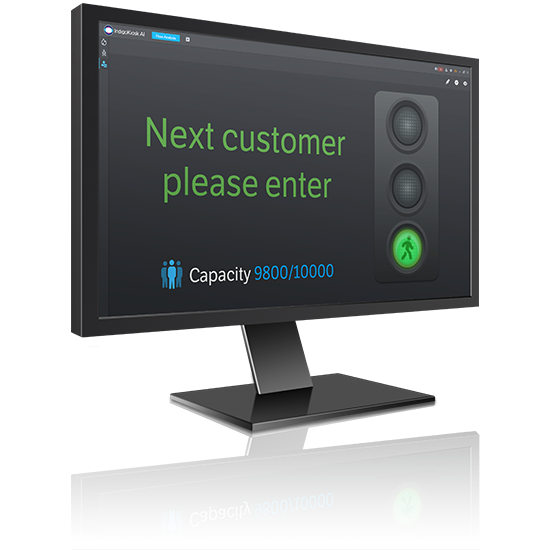 Ensure social distancing

Following government guidelines and maintaining appropriate social distancing is essential in combatting COVID-19. IndigoKiosk AI helps you create healthy environments for your visitors by using people counting technology, combined with artificial intelligence, to track entrances and exits from your establishment to ensure you are always at optimum levels for social distancing.
As IndigoKiosk AI is an automated system you won't need to scale up your overheads during these challenging times. At the entrance to your business a screen will display the number of people in your venue, plus maximum capacity, and inform visitors if they are free to enter.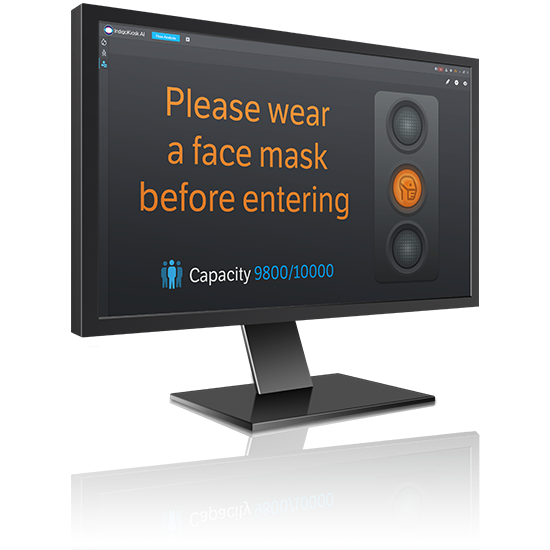 Ensure the use of face masks to create safe environments

Encouraging people to re-start their regular activities is all about giving them the confidence in their surroundings and the proper use of face masks has been proven as an effective method for limiting infection rates. IndigoKiosk AI delivers this valuable layer of protection by monitoring people entering your venue and detecting the ones not wearing a face mask. Visitors not wearing a mask are automatically advised to wear one before proceeding, with alarms enabling you to respond immediately to non-compliance.
IndigoKiosk AI has been designed to support public health guidelines on the use of PPE and help prevent a second spike which would create further challenges for businesses.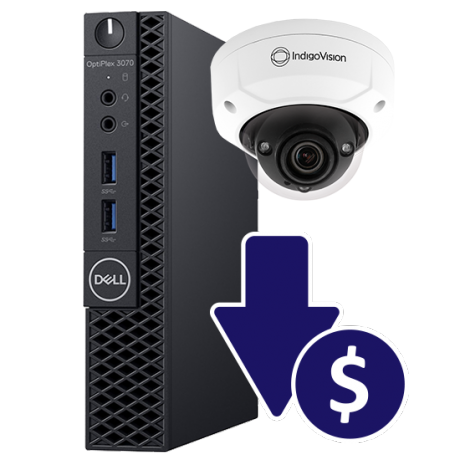 A cost effective solution for meeting the challenge of COVID-19
IndigoKiosk AI gives you all the essential components for creating safe and healthy environments:
2MP minidome AI camera
Small form-factor computer
IndigoKiosk AI software pre-installed and licensed
You can also track activity into your venue and PPE compliance using the system's in-built reporting functionality.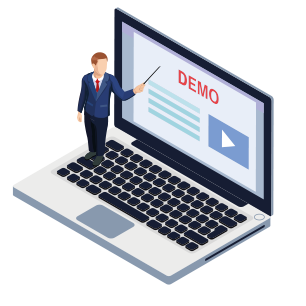 Create safe and healthy environments
Book your 1-to-1 demo and let our experts help you safeguard against COVID-19.