Take Faster Action Against Threats and Misuse
The percentage of companies suffering data breaches caused by malicious insiders has grown from 25% in 2016 to a terrifying 34% in 2018*. While internal threats are increasing companies are equally plagued by growing external threats with the number of businesses reporting cyber incidents going from 45% to 61%**.
IndigoReports helps Security Managers and CISOs take early action against malicious events by making sense of the vast amounts of data in audit logs and turning it into actionable insights. Spikes and patterns in your system's data are clearly visualized enabling you to drill into what's happening so you can fix or improve.
*Data provided by 2017-2019 Verizon Data Breach Investigation reports.
**Hiscox Cyber Readiness Report.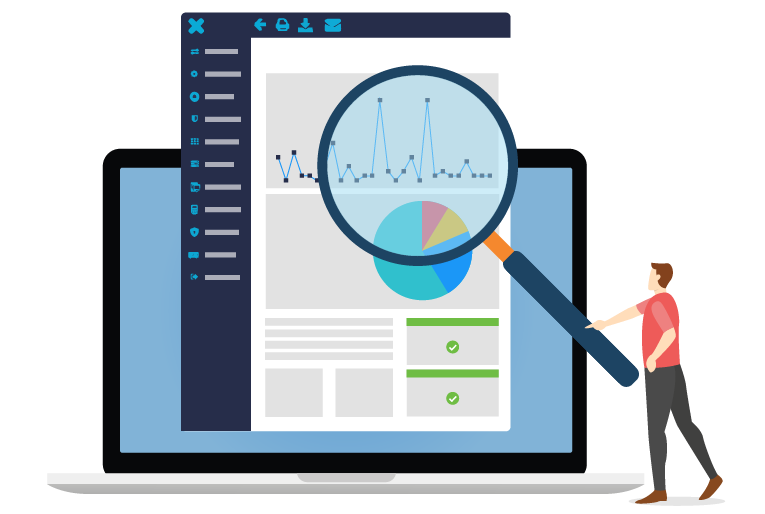 "In a world of advanced security systems, the challenge is no longer getting access to data – we have a ton of that – but rather making sense of all that information and turning it into actionable intelligence"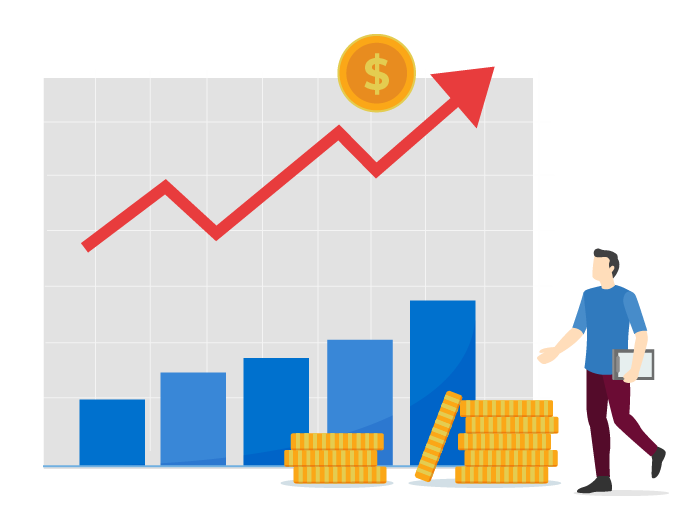 Avoid the Huge Cost of Non-Compliance
Organisations are under more scrutiny than ever before to demonstrate robust safeguards are in place to protect their most sensitive data. While the cost of compliance might seem expensive, with some industries seeing annual costs of up to $30 million, the cost of non-compliance is more than twice the cost of meeting regulations due to fines, settlements and loss of productivity.
Without Business Intelligence tools, compiling compliance reports can take organisations two days every month. IndigoReports reduces this to as little as two minutes by summarizing and visualizing activities so you can demonstrate access to your data is being actively monitored. Who made system configuration changes? Who created, modified or removed user accounts? Who exported video? IndigoReports puts this information at your fingertips so you can take swift action.
Maximise Up-time and Close Security Gaps
Did you first realise a camera was offline when you really needed the footage from that location? Giving Technicians and System Administrators visibility over your security system enables them to spot potential issues and avoid downtime.
IndigoReports provides health reports for your security system and provides consolidated views of active cameras, recording status, and monitoring coverage. Are new cameras installed and working correctly? Have recording jobs been configured correctly? IndigoReports has the answers.
As well as quickly identifying maintenance issues, IndigoReports can also help you see security hotspots with detectors tracking activity across your cameras, NVRs, and 3rd party integrations.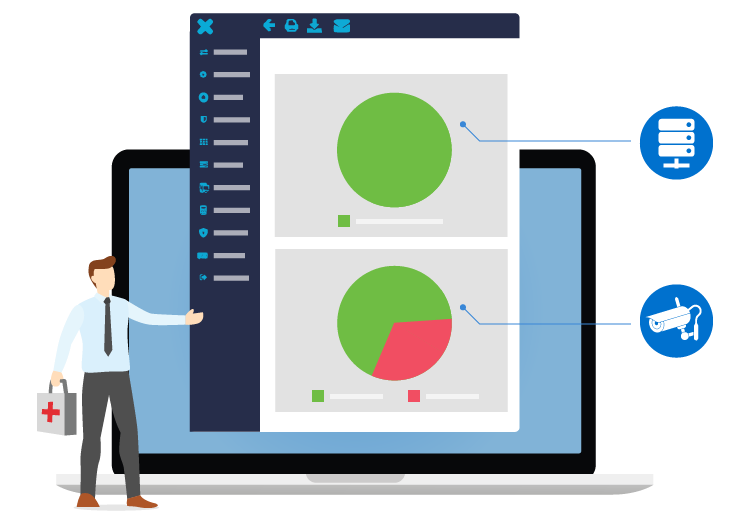 Schedule a demo to learn more
One of our experts will provide an overview of IndigoReports and show you how it can identify security system threats and gaps in your security coverage.