Executive Team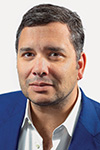 Pedro Simoes
Chief Executive Officer
Pedro Simoes was initially appointed as the Company's Senior Vice President – Global Sales on 2 October 2017. Pedro took over as interim Chief Executive Officer in November 2017 and was confirmed as CEO on 8 January 2018, at which time he was appointed to the Board. He is an experienced global sales leader in the security industry, with over 13 years' experience in the sector, and prior to joining the Group he spent nearly six years with Avigilon Corporation (TSX: AVO) where he was ultimately responsible for leading its Global salesforce and driving revenue worldwide.

David Blair
Head of HR
David Blair joined IndigoVision in 2014 as Head of HR. David has previously held a range of HR roles at Oracle Corporation and Sun Microsystems. He has enjoyed 2 international assignments while working for Oracle, spending 2 years in the Netherlands and South Africa. David has a Postgraduate Diploma in HRM from Napier University and a BSc in Psychology from Edinburgh University.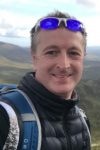 Alan Garland
Head of Marketing
Alan has over 15 years' experience in senior marketing roles and has worked extensively in the tech sector, including with some of the industry's most exciting success stories such as Blackcircles.com and iZettle. He has a track record of developing successful integrated marketing strategies both during his time in consultancy and then with businesses across a range of sectors including SaaS, IT services, retail and hospitality.
He is passionate about digital marketing and implementing solutions that deliver lead generation and help organisations to tell their stories in new and interesting ways. A strong advocate of Scotland's history and heritage, he has previously supported the National Trust for Scotland in their digital transformation.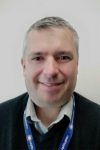 Martin McGreskin
Head of Operations and Customer Care
Martin McGreskin was appointed as Head of Operations and Customer Care on 23 September 2019. Martin was previously VR World Operations Director for NCTech Ltd and previous to this Martin has over 20 years' experience in a number of Operational, Customer Service and Continuous improvement roles in Amazon, PepsiCo and Mars Inc.
Martin has a breadth of experience ranging from start-ups through to multi-national organisations where he has been involved in transformational change in roles covering Logistics, Operations and Customer support.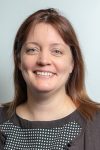 Heather Robb
Financial Controller
Heather joined IndigoVision in a project role in March 2018 and took up the Financial Controller role in November 2018.  Heather has previously worked in a range of sectors including oil services, housing, charity and social care.
Heather holds a BA (Hons) from Robert Gordon University and is a member of the Chartered Institute of Management Accountants.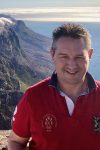 Vincent Van Der Walt
Head of Engineering and System Architecture
Vincent brings over 25 years' experience in software engineering and architecture, defining technical strategies and building high performing teams. He has held seniors positions at Microsoft where he worked on Artificial Intelligence and IOT collaborations as well as implementations for a wide range of verticals including large bluechip customers. Vincent has worked with leading players in the retail, industrial and financial sectors and has been part of the success stories for Zonal Retail Data Systems, Aggreko and Intelligent Finance. He is passionate about using technology to find high quality solutions for customers.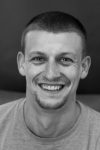 Andy Love
Head of Product Management
Andy joined IndigoVision as Head of Product Management in January 2020 and brings with him a wealth of experience in Product Management and software delivery. Starting his career on the BskyB graduate program Andy has since gone on to have roles at two of Scotland's 'unicorn' startups; Skyscanner & FanDuel and gained experience in UK Government, energy, finance, automotive and healthcare industries through various roles in digital consultancy.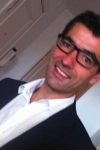 Pedro Soares
Executive Director – AgoraSys
Pedro Soares is executive director at AgoraSys, a company recently acquired by IndigoVision in November 2019. Pedro has 19 years experience in the security industry as an entrepreneur. He was co-founder of AGORASys, leading product development of AGORA Command and Control software and internationalization, reaching over 50 customers across different industries and 8 countries.
Pedro attended executive management programs at AESE Lisbon Business School Lisbon (PADE 2018- 2019) and Stanford Business School (Growing Companies 2009). He graduated in Electronic Engineering and Computer Science from University of Lisbon IST (2000)
Regional Team

Dean Brazenall
Vice President of Sales, EMEA
With over 20 years' experience in security technology and solution sales Dean Brazenall brings proven skills in building sales teams, market demand and sales revenues. Prior to joining IndigoVision Dean spent 4 years with Avigilon, creating the platform for the high growth phase in EMEA. Other senior roles held by Dean were at Samsung, Bosch and GE Security.

Rick Spillane
Vice President of Sales, North America
Since joining in 2017 Rick has been instrumental in growing the IndigoVision brand and delivering sales growth in North America. He has over 15 years of experience in software, AI and technology sales where he has championed open-platform, IT-centric and innovative solutions for customers. Prior to joining IndigoVision Rick drove explosive growth while holding executive leadership roles at Axis Communications as well as Sony Security Solutions.

Jeff Swanson
Vice President, Business Development, USA
Jeff brings a wealth of experience in the security industry. During a career spanning over 26 years, he has worked on thousands of projects ranging from gaming, hospitality, commercial, financial, industrial and government systems. His broad range of experience in CCTV, Access Control, Intrusion Detection and Life Safety systems ranges from design, manufacture and global installation. Over the last years Jeff has held dedicated rolls in casino systems and has successfully delivered over 150 casino system installations during his career.

Lim Then Poh
Vice President of Sales, APAC
Lim Then Poh was appointed to lead the APAC region in 2015. Then Poh joined IndigoVision in 2005 as sales account manager. He brings strong technical and industry knowledge, together with proven project management skills essential for the enterprise large scale end users for which IndigoVision is renowned. Then Poh is also fluent in the four main languages of the region. He is energetic, creative and experienced at taking enterprise level Hardware and Software solutions into multiple market verticals, including finance, retail, government, transport, education, health and casino.