Wearing FrontLine 2, IndigoVision's second generation Body Worn Video camera, every incident is seen, heard and recorded thanks to its incredible 28 hours, encrypted on-board recording, 130° lens, HD video and high fidelity audio.
It's robust too. An IP54 Rated, impact resistant casing and weatherproof micro USB means the FrontLine 2 can withstand the toughest of environments. FrontLine 2 is also highly configurable, with four programmable control buttons and pre-record functionality.
Get the badge, the FrontLine 2 badge. Your frontliners deserve it.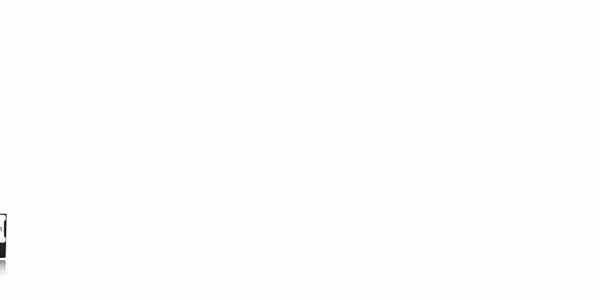 Get the badge. Get the complete picture.
Unlike other Body Worn Video cameras, FrontLine 2 is a part of an end-to-end security system – IndigoVision's security system – delivering a different dimension of safety.
A fully integrated user interface for managing security and surveillance video, IndigoVision's Control Center management software puts everything at your fingertips. Easy to install and intuitive to operate, Control Center gives you sight, sound and oversight of all cameras in your system. FrontLine is also integrated into IndigoVision's Network Video Recorders for long-term evidence storage, where each video frame is digitally watermarked, giving you even more peace of mind.

FrontLine 2 Accessories
The FrontLine 2 Dock allows up to fourteen simultaneous FrontLine 2 cameras to be powered and connected via USB to the IndigoVision end-to-end system. The Network Dock Controller connects up to six FrontLine Docks and converts to Ethernet, meaning your FrontLine Docks can be located anywhere with a network connection.
Klick Fast and GoPro adapters enable the FrontLine 2 to be securely attached to clothing, body harnesses, vehicle dashboards. Crocodile Uniform Clips give an easy alternative for clothing attachment.

Why choose IndigoVision?
IndigoVision has been developing video security systems for over 20 years, from cameras to recorders to management software. Our systems are used in over 10,000 sites worldwide by clients such as the Metropolitan Police, Dubai Police, BMW, JetBlue, Amazon, Shell and Ikea.
FrontLine 2
Recording
16 Hours SD
8 Hours HD
Storage
16 GB
Battery
8 Hours Recording
48 Hours Standby
Weight
100g/3.5 oz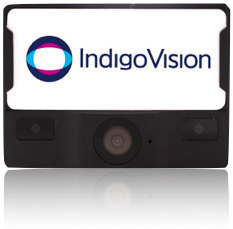 FrontLine 2 Plus
Recording
28 Hours SD
14 Hours HD
Storage
32 GB
Battery
14 Hours Recording
96 Hours Standby
Weight
140g/5 oz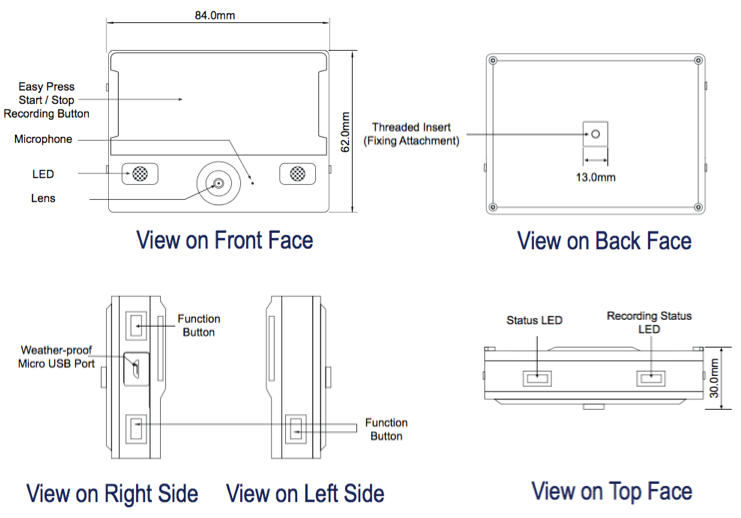 Find out what FrontLine 2 could do for you
The benefits of Body Worn Video are well documented; reduced liability and increased staff protection.
Fill in the form and a member of the IndigoVision team will run through the benefits FrontLine 2 could bring to you!