Manage temperature screening results effectively and consistently
Let Agora Temperature Screening deliver the Business Intelligence your organisation needs to safeguard against the spread of COVID-19.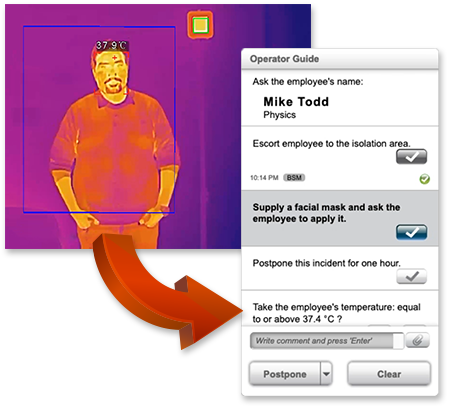 Activate procedures for high temperature screenings

Agora Temperature Screening begins by delivering a safe and contactless screening of a person's temperature using a thermal camera and a heat emitter device, known as a Blackbody, that is used by the camera as a reference point.
If the person is below the defined level, for example 35°C, then no action is required and the person can pass swiftly into the building. However, if the threshold temperature is exceeded then an on-screen alert appears and the high temperature procedures are activated. These will guide the operator in delivering the correct response to the results and ensure a consistent approach that helps avoid human error.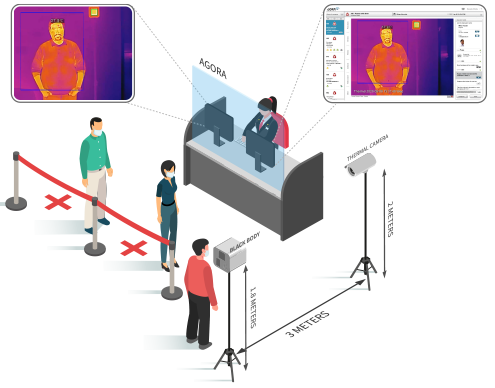 Create custom procedures for different categories of people

Agora provides a tailored and adaptable solution for helping organisations manage temperature screening results. Custom operating procedures can be created to guide operators in how they deal with different categories of people, whether they are employees, visitors, customer or contractors. Procedures can also be instantly changed to keep pace with changing requirements.
By implementing these custom procedures organisations can provide:
Peace of mind for employees and visitors beyond checkpoints
A duty of care by alerting and helping employees and visitors manage screening results
The processes to manage the threat of COVID-19 within their workplace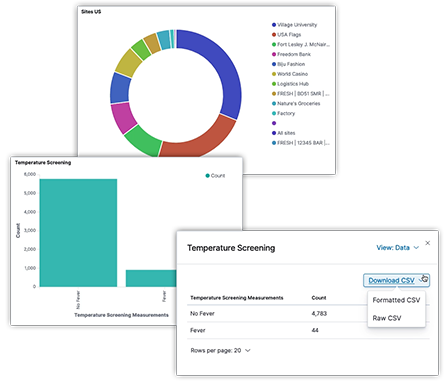 Analyse and track results with Agora Business Intelligence
Agora Business Intelligence ensures screening statistics can be effectively analysed and exported so you can identify areas of concern and chart your progress over time. Dynamic filtering can be applied to instantly see key stats such as number of people screened, number of people above average temperature, incident handling times and results by location.
Screening reports can be easily shared and outputted in PDF or Excel formats. Thermal camera video clips are also stored for quick and convenient access.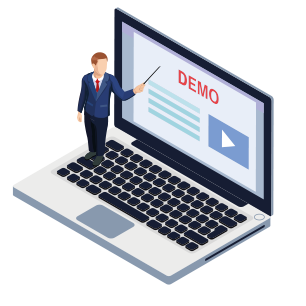 Create safe and healthy environments
Book your 1-to-1 demo and let our experts help you safeguard against COVID-19.