Control Center, IndigoVision's Security Management Solution. Trusted since 1994.
More Flexible. More Choice. More Secure.
Why choose IndigoVision's Control Center?
Control Center provides a tiered product offering that allows you to create a customized mix and match solution suitable to your security needs.
Being able to create a system of this nature is invaluable, the benefits include: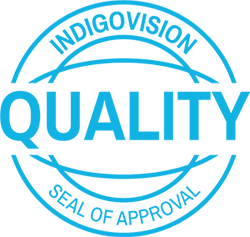 Bulletproof
Thorough Quality Control ensures Control Center is bulletproof when installed. It won't crash, freeze, present strange error messages, or fail to function as designed.
IndigoVision offer guidance too, free of charge, so can assist in setting up your bulletproof system in the beginning.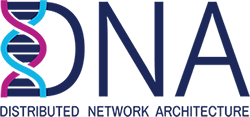 Architecture
Distributed Network Architecture (DNA) ensures no single point of failure.
Using Control Center with DNA ensures your system:
Is robust and always operational
Minimizes bandwidth and latency
Is resilient over disparate networks
Has a reduction in Total Cost of Ownership (TCO)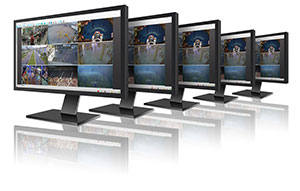 Flexible
Control Center's scalability is unlimited:
There is no limit to the number of users, workstations, cameras, recorders, sites, video walls or 3rd party system integrations
Product licenses are stored in a License Server pool and they aren't associated with a specific device
Video, alarm, and event handling are limitlessly configurable to your preferences
Control Center utilizes open standards like ONVIF, RTSP and OPC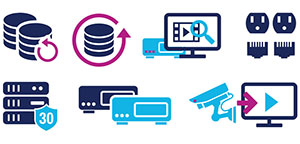 Fault Tolerance
Control Center, in addition to the native fault tolerance provided by DNA, addresses many potential fault scenarios with solutions to ensure maximum uptime. This includes, but is not limited to, site database secondary backup, NVR failover and redundant power supplies and network interfaces.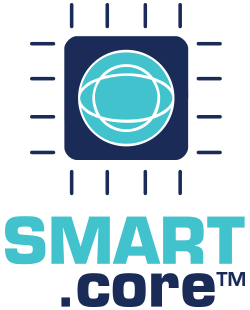 SMART.core™ Hardware Efficiencies
Using IndigoVision's "SMART.core™" hardware in Control Center you have the ability to:
Utilize up to 25% less bandwidth and storage over competitor devices while using H.265 and streaming at full frame rate
Reduce bandwidth and storage by an additional 50% as a result of Activity Control Framerate (ACF)
Reduce system cost by reducing the number of Network Video Recorders required to store video footage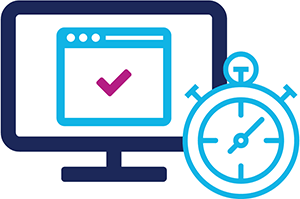 Ease of Installation
Control Center installs in minutes. A 1,000 camera system can be configured in the shortest possible time by using tools like our 'Visible Devices' camera discovery tool and bulk configuration.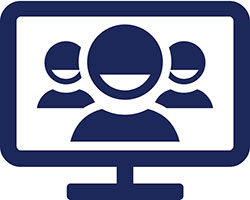 Ease of Use
Control Center is designed to be easy to use and intuitive for all levels of operators, while requiring minimal training and support.
Customers can get Control Center up and running even before formal training has been delivered.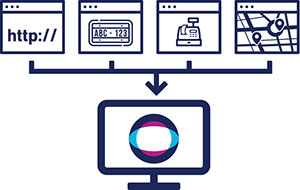 Existing 3rd Party Software Integration
Due to our vast experience in enterprise installations, we've developed many integration modules for systems commonly found in the industry in a variety of areas including access control, intrusion detection, perimeter detection and many more, that can be integrated into Control Center.
IndigoVision's Software Development Kit (SDK) allows an in-house developer, a 3rd party system manufacturer, or development partner to develop the right integration for you if we don't already have it.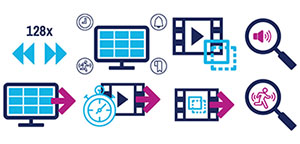 Forensic Search and Review Features
Control Center has many great features that are perfect for forensic search and review, these include:
128x rewind or playback
Thumbnails generated by time, motion, alarm, or bookmark
Configurable motion search
Audio search
Storyboard export
Dual watermarking
The ability to export from an export while maintaining watermarks
The fastest export speed found in the industry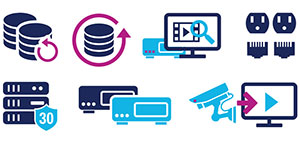 Data Management
Control Center is open. Data from virtually any external system can be brought into Control Center for display to the operator, or associated with recorded video for later review and search. This includes, but is not limited to, search with LPR, POS and Perimeter Detection systems. Web pages can also be incorporated into Control Center and maps can be used to show devices and alarm status at a glance.
Trusted in over 15,000 installations.
IndigoVision have over 1000 authorized resellers, delivering to over 100 countries and over 15,000 installations are using IndigoVision's solution, including ABB, IKEA, Qatar Airways, Shell, Toyota, JetBlue, Rio Tinto, Red Bull, Amazon and Iberdrola.