Safe Made Easy!

Control Center, IndigoVision's Security Management Solution. Trusted since 1994.
More Flexible. More Choice. More Secure.
Why choose IndigoVision's Control Center?
Control Center provides a tiered product offering that allows you to create a customized mix and match solution suitable to your security needs.
Being able to create a system of this nature is invaluable, the benefits include:

Effective
Make informed decisions when it matters the most ensuring you have the quickest response times possible, saving you time and money!
With a highly intuitive interface, low training efforts are required saving you more money on training.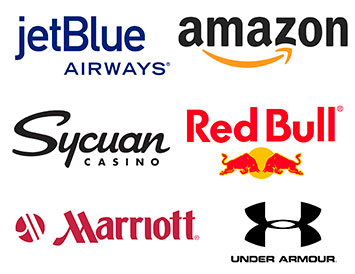 Field-Proven Quality
We take your security personal! With 15,000 installations globally, we go to great lengths to make sure when you invest in Control Center, rigorous testing and relentless quality control 365 days a year ensure you have a reliable security system.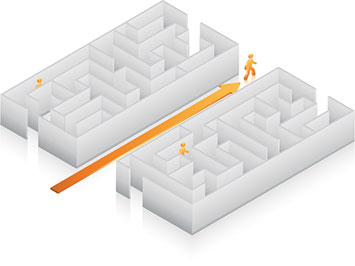 Easy
Control Center is easier than ever before with simplified licensing, a transparent product offering, straightforward setup as well as maintenance. Providing an intuitive interface and easy security management is at the heart of our development.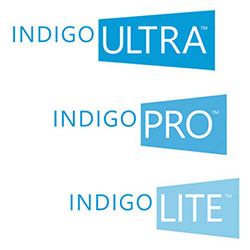 Flexible

A simple tiered Control Center offering enables you to custom-tailor a system design that is right for you. With a wide product offering you can easily design a reliable, cost-effective, robust management interface that will see your security needs into the future.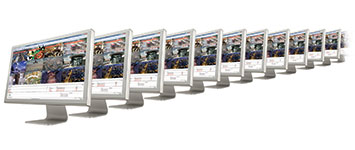 Scalability

Control Center grows with your business effortlessly with IndigoVision's Distributed Network Architecture (DNA).
There is no central server, no single point of failure, no network bottleneck; supporting continuous system growth whatever the future might bring.
With unlimited connections of client workstations and NVRs on each site you can easily manage 1 or 100,000 cameras depending on your needs.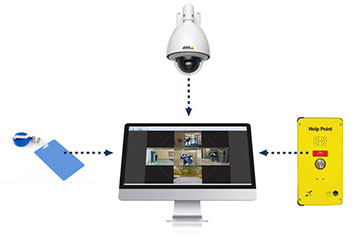 Open
Effortlessly integrate third party cameras, ONVIF Profile S or native protocol, and other systems including BriefCam and Access Control into Control Center to customize your site to fit your needs.
Still working with analog? No problem – using IndigoVision's Encoders you can have a smooth migration path to IP.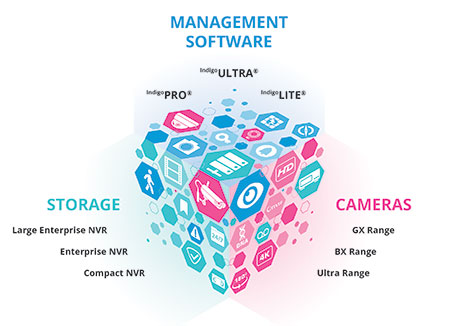 Mix & Match
Mix & Match any IndigoVision software, cameras and  storage product combinations and have peace of mind that it will 'just work'.
This unique approach is a game changer allowing you to customize your sites with the most cost-effective solution for your needs.
Trusted in over 15,000 installations.
IndigoVision have over 1000 authorized resellers, delivering to over 100 countries and over 15,000 installations are using IndigoVision's solution, including ABB, IKEA, Qatar Airways, Shell, Toyota, JetBlue, Rio Tinto, Red Bull, Amazon and Iberdrola.