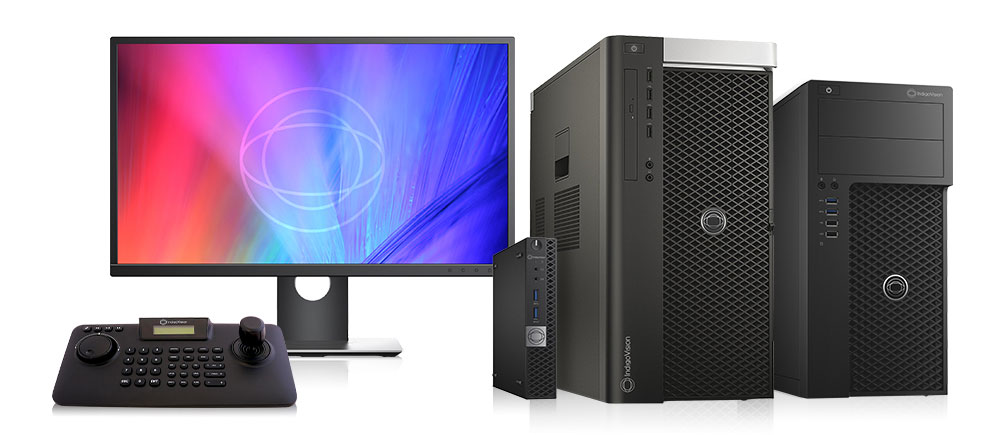 Staying safe means always staying in control
And this is exactly where IndigoVision's Security Management Hardware puts you!
We are very pleased to release our brand new Security Management Hardware products to keep your company safe, in control and provide you convenience!
Working as part of our complete end-to-end solution, all IndigoVision Security Management Hardware products are designed for purpose, meaning performance and stability go hand in hand to ensure your company is kept safe. Each Security Management Hardware product is compatible with IndigoVision's Security Management Software, Control Center, and our full range of IP Cameras and Network Video Recorders (NVRs).
Performance with each of these Security Management Hardware products is guaranteed through careful selection and rigorous testing. This means no systems freezing mid pursuit of tracking a suspect, allowing you to always stay in complete control and trust in our products.
Safe is a wonderful feeling, but so is convenience! You can now purchase all your security products for your complete surveillance solution from us – making IndigoVision your one stop shop regardless of your security needs, saving you time and money in setting up your security system.
The full range of IndigoVision Security Management Hardware products include:
Hybrid NVR Workstation
Mini Client Workstation
Platinum Client Workstation
24″ Workstation Monitor
Surveillance Keyboard
Find out more about these exciting new Security Management Hardware products by visiting the Security Management Hardware section on our website or by contacting us now.