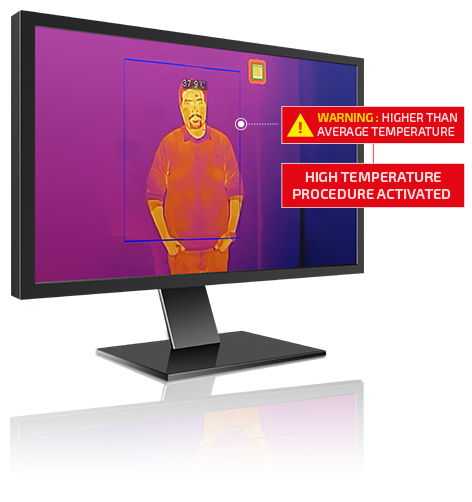 Using Business Intelligence to consistently manage temperature screening results
Our Agora Temperature Screening Solution uses thermal camera technology to provide a contactless reading of a person's temperature. If results are above a pre-defined level, Agora's tailored procedures then activate to help operators make the right decisions swiftly while minimising human error.
As each organisation will deal with suspected cases of COVID-19 differently, Agora's inherent flexibility enables custom operating procedures to be created for screening employees, visitors, customers and contractors.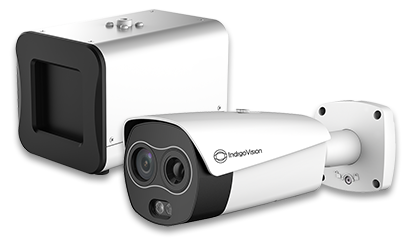 Reliable screening with our thermal camera solution
Our thermal camera solution can be added to an existing video monitoring setup to help businesses and organisations of all sizes protect against the spread of COVID-19.
The thermal camera sensor technology works in conjunction with a heat emitter device, known as a Blackbody, which is set three metres apart from the camera. This device emits heat and is used by the camera as a reference point to measure the person's temperature. Unlike some other devices, the IndigoVision solution works based on skin temperature enabling the subject to be screened even if they are wearing a face mask.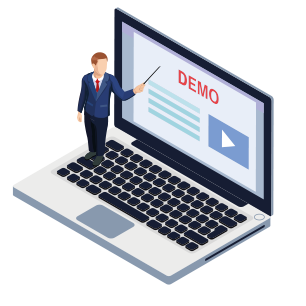 To learn more or discuss your requirement, please request a demo from one of our experts.