Safe Made Easy!

Control Center, IndigoVision's Security Management Solution. Trusted since 1994.
More Flexible. More Choice. More Secure.
Find out what's new in the latest release of Control Center here.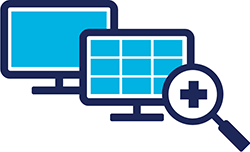 Dynamic Profile Switching.
Viewing video streams has never been smarter with the additional of Dynamic Profile Switching into Control Center.
When viewing video streams in Control Center, Dynamic Profile Switching now ensures that the resolutions are automatically adapted to suit the power of your workstation. This Distributed Network Architecture (DNA) approved process means that no one video stream will compromise your system and you can view video from multiple high resolution cameras at any one time.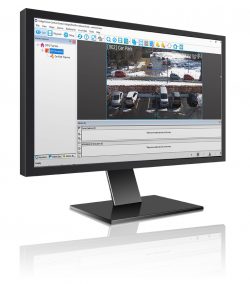 Analytic Metadata.
IndigoVision's Security Management Solution has just had an Analytics upgrade with users now having access to Advanced Analytics within Control Center.
Using IndigoVision's BX camera range users will be able to actively track a person or object if they cross a tripwire or enter an intrusion zone, among many other analytic types. Control Center can now display analytics bounding boxes and analytics rules on live video, as well as support multiple types of advanced analytics from IndigoVision cameras.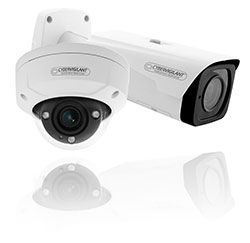 Support for CyberVigilant® in Camera.
IndigoVision's CyberVigilant® is a unique and innovative cyber-security technology that offers a quick response to potential cyber-threats.
Fully integrated into Control Center, CyberVigilant® was previously only available as an additional compact device to monitor your network, however it is now available 'in camera' as part of IndigoVision's BX camera range.
CyberVigilant® in camera enables any unauthorized access attempts to be detected immediately and raised as an alarm in Control Center, triggering any predefined actions such as sending an email to your IT administrator to alert them to possible cyber-attack.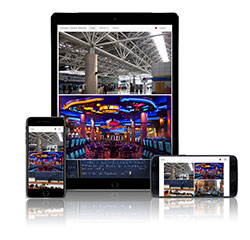 Control Center Mobile Improvements.
Control Center Mobile, released as part of Control Center v15.0, extends a user's surveillance beyond the control room by allowing security personnel to monitor their system remotely from any location in real time.
Users have previously been able to view live video and manage alarms from their mobile devices. This latest release allows users to also playback alarm video, meaning that they can deal more proactively with security while away from the control room.
Further information is available for Authorized Partners on the Partner Portal within the Why Upgrade Tool, click here to login.