Safe Made Easy!

Control Center, IndigoVision's Security Management Solution. Trusted since 1994.
More Flexible. More Choice. More Secure.
Find out what's new in the latest release of Control Center here.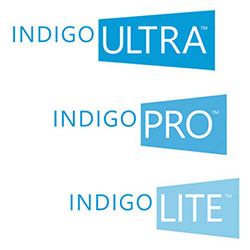 Realigned Software Tiers.
IndigoVision's software tiers allow you to mix & match any IndigoVision cameras, storage and software product combinations and have peace of mind that it will 'just work'.
In this latest release the tiers have been realigned to provide you with more fantastic features when using the IndigoPro or IndigoLite tiers. For more information on the specific updates check out the Control Center Matrix document found under Documentation.

BX130 8/16 Channel Encoder Support.
Full support of IndigoVision's latest Encoder product. Part of the BX Range the new BX130 Encoder gives users options of connecting either 8 or 16 analog cameras into their IP system. This small and compact product is rack mountable, easy to install and will save users up to 66% per channel, dramatically reducing your total cost .
Smarter Automatic NVR Switching Export.
Footage Export using IndigoVision's NVRs and Automatic NVR switching has just got smarter with only the exact footage you need now being exported, which dramatically reduces the file size of your exported clip.
Previously when exporting both the Primary and Secondary NVR footage would be exported, regardless of any downtime on the Primary NVR. With this latest release only the missing footage from the Primary NVR is taken from the Secondary NVR meaning you have minimal footage duplication.
Further information is available for Authorized Partners on the Partner Portal within the Why Upgrade Tool, click here to login.