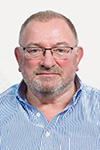 George Elliott
Non-Executive Chairman
George Elliott is Chairman of AIM-quoted Craneware PLC, the market leader in software and supporting services for healthcare providers in the US, which has a market capitalisation in excess of £300m. He has extensive boardroom experience in private and public technology companies in an executive and non-executive capacity. He was formerly Chief Financial Officer of Wolfson Microelectronics plc, then a leading UK-listed global provider of high performance mixed-signal semiconductors to the consumer electronics market.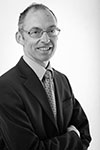 Marcus Kneen
Chief Executive Officer
Marcus Kneen joined IndigoVision in 2003 as Chief Financial Officer and was appointed Chief Executive Officer in 2011. Previously he held various Finance Director and General Manager positions including Incorporated Technologies (Holdings) Ltd, Grampian Country Food Group and Howegarden Ltd. Prior to that Marcus held finance and audit positions at Christian Salvesen plc and Ernst & Young. He holds an MA from the University of Dundee and is a member of the Institute of Chartered Accountants of Scotland. In 2010/11 he was chairman of the Scottish Finance Directors Discussion Group.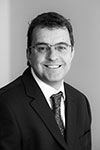 Chris Lea
Chief Financial Officer
Chris was appointed as Chief Financial Officer and Company Secretary in 2016. He was previously Finance Director and Company Secretary of AIM-listed Superglass Holdings PLC, the UK's only independent manufacturer of glass and mineral wool insulation. Previous to this Chris was Chief Financial Officer for Aviagen Europe, the world's largest poultry breeding company. Chris spent 15 years with KPMG in the Midlands, holding various roles within their audit and corporate finance businesses. He holds a BSc (Hons) from Nottingham University and is a member of the Institute of Chartered Accountants in England and Wales.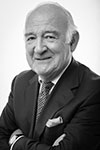 Andrew Fulton
Non-Executive Director
Andrew Fulton joined the board of IndigoVision in 2011 as senior independent non-executive director. Andrew spent over 30 years in the British Diplomatic Service, his last appointment being in Washington DC, following postings in Saigon, Rome, East Berlin, Oslo and at the United Nations in New York. Amongst other business roles Andrew is Chairman of GPW Ltd, specialists in corporate investigations and business intelligence, and is President (formerly founding Chairman) of the Scottish North American Business Council. He is a former Chairman of the Scottish Conservative and Unionist Party and is senior adviser to the all-Party MENA Council at Westminster.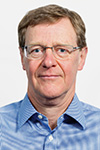 Martin Pengelley
Non-Executive Director
Martin Pengelley joined the board of IndigoVision in 2014. Martin qualified as a Chartered Accountant with Ernst & Whinney before joining Wood Mackenzie, a predecessor firm of Deutsche Bank, in 1984. Martin worked in UK Corporate Stockbroking with Deutsche Bank AG for almost 30 years before retiring at the end of 2013. Martin is also a director of DB Trustee Services Ltd, the trustee company of the Deutsche Bank UK pension schemes, and Paddock Wood Community Advice Centre.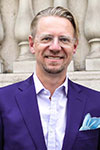 Max Thowless-Reeves
Non-Executive Director
Max joined the board of IndigoVision with effect from 1 June 2017. Max is a partner in Multi-family Office Sorbus Partners LLP, executive chairman of DivideBuy and a director of Rematch Credit Ltd and David Lean Films Ltd. Max is a Chartered Fellow of the Chartered Institute for Securities & Investment (CISI) and a Visiting Teaching Fellow at Aston Business School.
Committees
Audit Committee
The Board has delegated the following responsibilities to the Audit Committee:
To assist the Board in meeting its financial reporting responsibilities
To ensure that the Group's published financial statements comply with all applicable statutory requirements and accounting standard
To review the interim and annual financial reports of the Group
To review the effectiveness of internal financial controls and make recommendations where necessary
To communicate with the external auditors and review their audit findings
To review the performance of the auditors
To advise the Board on the appointment and remuneration of the external auditors
Martin Pengelley is the Chairman of the Audit Committee and both Andrew Fulton and Max Thowless-Reeves are member. Chris Lea is the Secretary of the Audit Committee.
Remuneration Committee
The Board has delegated the following responsibilities to the Remuneration Committee:

Reviewing the performance of the Executive Directors
Setting the pay, bonuses and other remuneration of the Executive Directors
Allocating share option s together with any attached performance targets to Executive Directors and employees
Andrew Fulton is the Chairman of the Remuneration Committee. George Elliot and Martin Pengelley are members. Chris Lea is the Secretary of the Remuneration Committee.