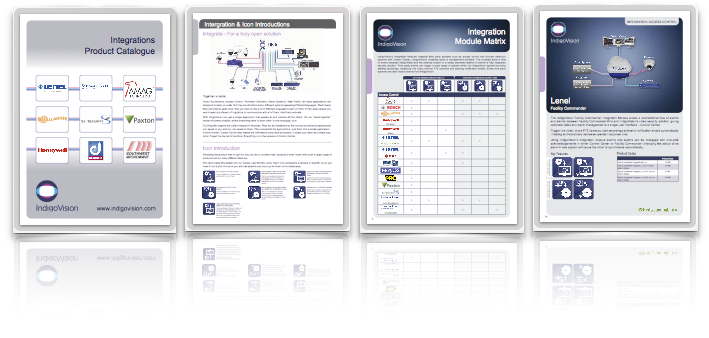 Together is better.
Video Surveillance, Access Control, Perimeter Detection, Alarm Systems, Help Points: all these applications are designed to keep you safe.
But they are all stand-alone, different systems speaking different languages.
With IndigoVision you get a single application that speaks to and controls all the others. It's our "stand-together" model of communication, where everything talks to each other in one language: ours.
Our linguistic experts are called Integration Modules. They act as translators so the various surveillance applications can speak to you and you can speak to them.
They convert all the applications, puts them into a single application – Control Center. Control Center then makes the information smart and actionable.
With Integration Modules for systems including Software House, Lenel, AMAG, Gallagher, S2, Bosch, Honeywell, Paxton, Schneider and more, fill in the form to download the IndigoVision Integration Product Catalog, detailing every language Control Center understands.