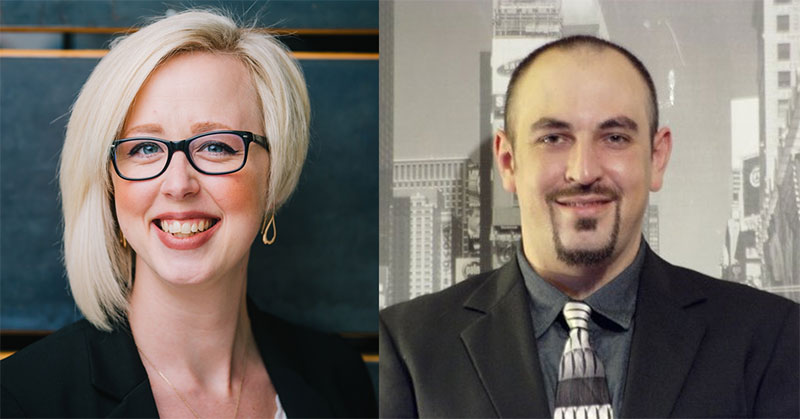 IndigoVision USA West Team welcomes Tifani Oakey & Ryan Chamberlain
We are pleased to announce the addition of Tifani Oakey and Ryan Chamberlain to our USA West Team.  Tifani joins us as a Regional Sales Manager covering states Wyoming, Utah, Colorado, Arizona and New Mexico and  Ryan joins us as a Sales Support Engineer, covering states Idaho, Montano, Alaska, Oregon and Washington.
Tifani has over 11 years experience of working as a sales professional in manufacturer, consultant and integration roles.  Tifani thrives on strong customer relations and loyal partnerships.
Tifani said on joining, "I am thrilled to have joined IndigoVision, I love the technology and innovation, especially the latest releases such as CyberVigilant® – I can't wait to see what we've got coming next!"
Ryan has invaluable technical experience in security software and surveillance, having worked with Server/Domain Configuration & Administration, Microsoft Windows, Video Management Software, TCP/IP, Firewalls, Virtual Environments, Storage Solutions and Security Solutions (Physical and Virtual).
Ryan said "I have been interested in technology, programming and networking for as long as I can remember. I have seen the areas where security and VMS solutions fall short and fail. With that in mind, I am very glad to join a company with products I can stand behind with confidence! I am excited about the future of the industry and IndigoVision specifically. I am eager to work with IndigoVision Partners and customers to bring our flexible solution to as many people as people as possible."
If you would like to reach out to Tifani or Ryan, or any of our Regional Sales Teams, please contact us here.