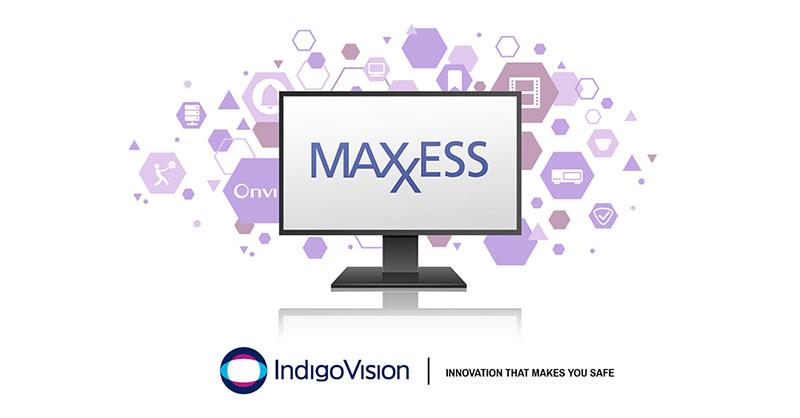 IndigoVision releases new version of the Maxxess Integration
IndigoVision, leading developer of complete end-to-end security surveillance solutions are excited to introduce a new version of the Maxxess Integration 2.0. This new version has been refreshed and expanded since its initial release 10 years ago.
The new IndigoVision Maxxess Integration 2.0 allows alarms and events from Maxxess systems to be seamlessly combined with IndigoVision's security management solution, Control Center, giving complete video and alarm management in a single user interface.
All of IndigoVision's Integrations are designed with your safety in mind and the new version of the Maxxess Integration is no exception.
You can trigger live video, move PTZ cameras, start recordings and send notification emails automatically which helps to dramatically decrease operator response time.
It is now possible to energize and de-energize outputs and output groups as well as unlock or lock down doors or door groups in a Maxxess system directly from Control Center, by enabling relay actions.
By enabling alarm actions, Control Center operators acknowledging or clearing a zone alarm in Control Center will acknowledge or delete the corresponding alarms in the Maxxess system. The Maxxess Integration enables operators to respond to incidents from the familiar Control Center user interface.
The new Maxxess Integration adds to the existing IndigoVision portfolio, which gives you the flexibility and choice to create a custom security management solution that works for you. When you use any one of IndigoVision's Integrations you can be sure that you won't be let down.
To find out more about this release you can download our datasheet or alternatively contact us now.