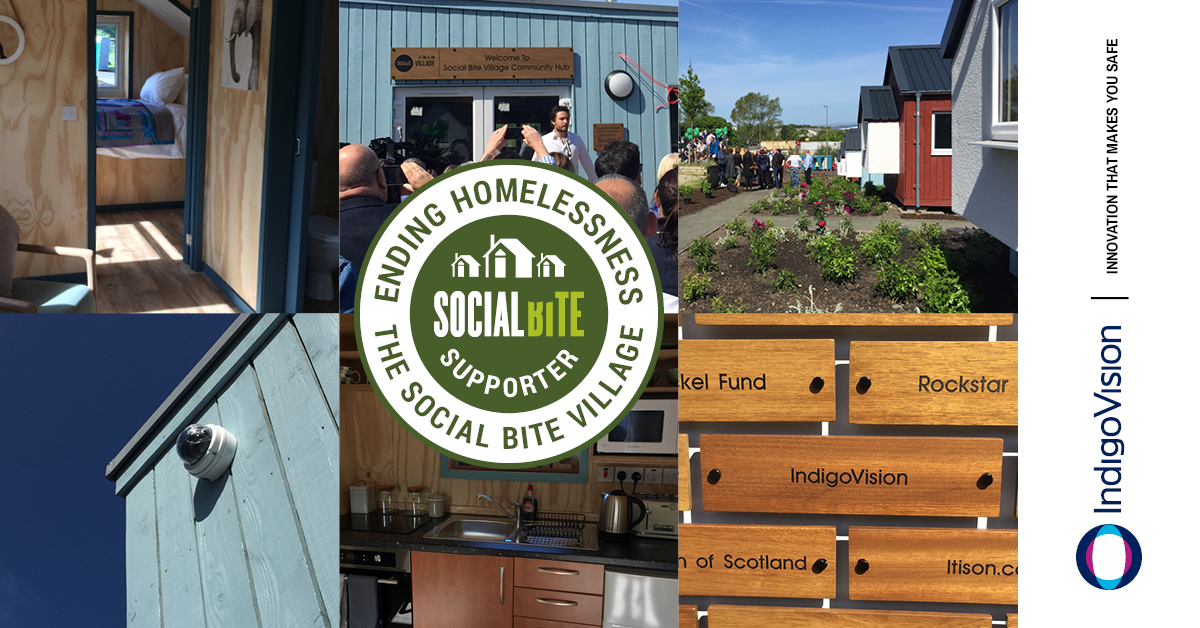 IndigoVision provides Social Bite with innovation that makes you safe
Last week Social Bite welcomed its first residents into their Social Bite Village in Granton, Edinburgh. IndigoVision alongside with Boston Networks and Dell Technologies are proud to have provided the Social Bite Village with a complete end-to-end security management solution to ensure that all people on site are kept safe.
Social Bite is on a mission to build a collaborative movement to end homelessness in Scotland, their Social Bite Village is one of many projects to help them reach this goal. The village aims to provide its residents with the support, community and skills required to get their life back on track, including work placement opportunities and employability support. After the 12-18 months, the residents will transition to permanent accommodation and receive support in gaining employment, supporting their return to society. As one group of residents leaves the village, another can then enter and begin their journey, creating a full circle solution to the issue of homelessness – from housing to support to employment.
Founder of Social Bite, Josh Littlejohn MBE, said: "Companies such as IndigoVision, Boston Networks and Dell Technologies have gone above and beyond in supporting Social Bite to create the Social Bite Village in Granton, Edinburgh. We are deeply thankful – your contribution will help ensure that we are able to support people towards independence, changing lives for the better."
It's been a privilege for IndigoVision to have been involved in a project that will contribute with such a positive change in Scotland, we would like to wish the residents moving in all the very best for the future.