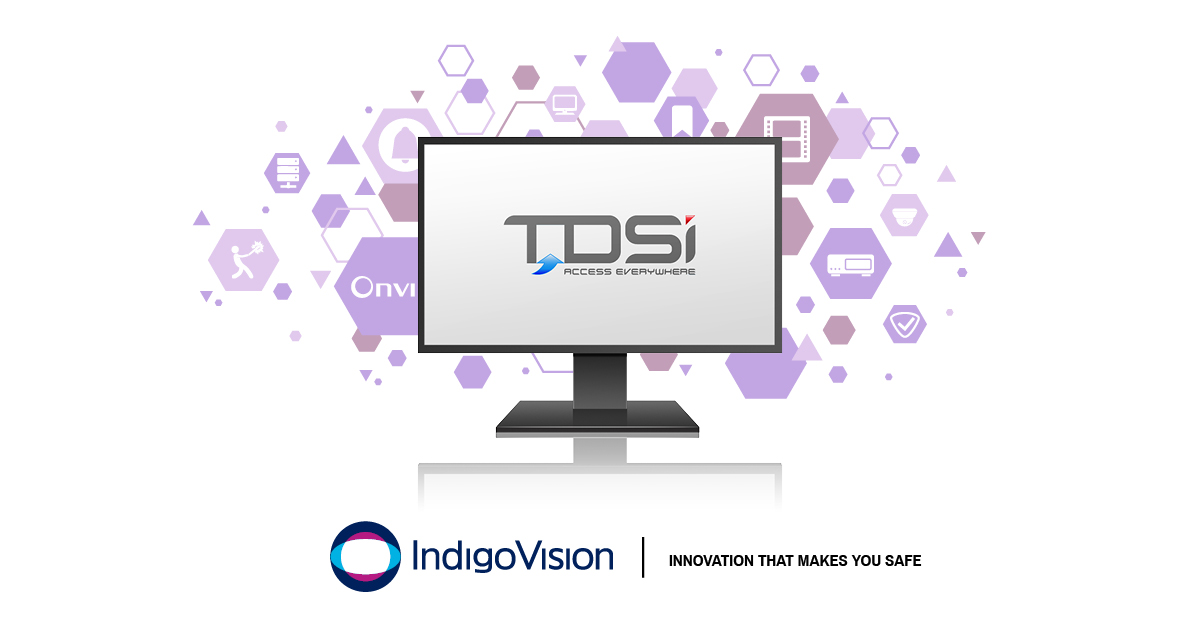 IndigoVision is excited to introduce a brand new Access Control Integration
The new IndigoVision TDSi EXgarde Integration allows alarms from TDSi systems to be seamlessly combined with IndigoVision's security management solution, Control Center, giving complete video and alarm management in a single user interface.
With the TDSi EXgarde Integration, you can trigger live video, move PTZ cameras and start recordings, while also having the ability to acknowledge, action or delete any relevant EXgarde alarms and send notification emails automatically which dramatically decreases operator response time.
For over 30 years TDSi have successfully supplied systems to over 100,000 installations across the world, making TDSi one of UK's leading access control system providers.
The TDSi EXgarde Integration can receive alarms from Access Control Units, doors and readers. Control Center operators acknowledging or clearing alarms in Control Center will acknowledge or delete the corresponding alarms in the TDSi EXgarde system. The TDSi EXgarde Integration enables operators to respond to incidents from the familiar Control Center user interface.
All of our Integrations are designed with your safety in mind and the TDSi EXgarde Integration is no different.
IndigoVision provides the flexibility and choice to create your own customised, reliable and future-proof security management solution.
To find out more about this release you can download the datasheet or alternatively contact us now.