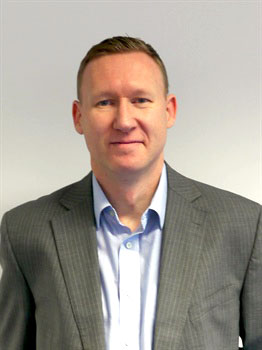 IndigoVision EMEA North Team welcomes Matthew Fawson
We are delighted to announce the addition of Matthew Fawson to our EMEA North team as a Regional Sales Manager.  Matthew is responsible for driving sales growth within the M62 region, including Merseyside, Warrington, Greater Manchester, West Yorkshire and Hull. Matthew has a proven track record in growing sales within the UK & Ireland surveillance market.  Having worked in electronic security for 17 years, Matthew joins IndigoVision after 6 years with ComNet, and prior to that he spent 7 years with Siemens Building Technologies in Greece.
Matthew has said "I am excited to be joining IndigoVision given the company's reputation for innovative products and solutions. With the adaptation of IndigoVision's software platform towards a tiered model, coupled with the fantastic organizational support, I am confident that the successes the organization has already achieved in the marketplace can continue to be built on.'"
If you'd like to contact Matthew or any of our team, please do so here.