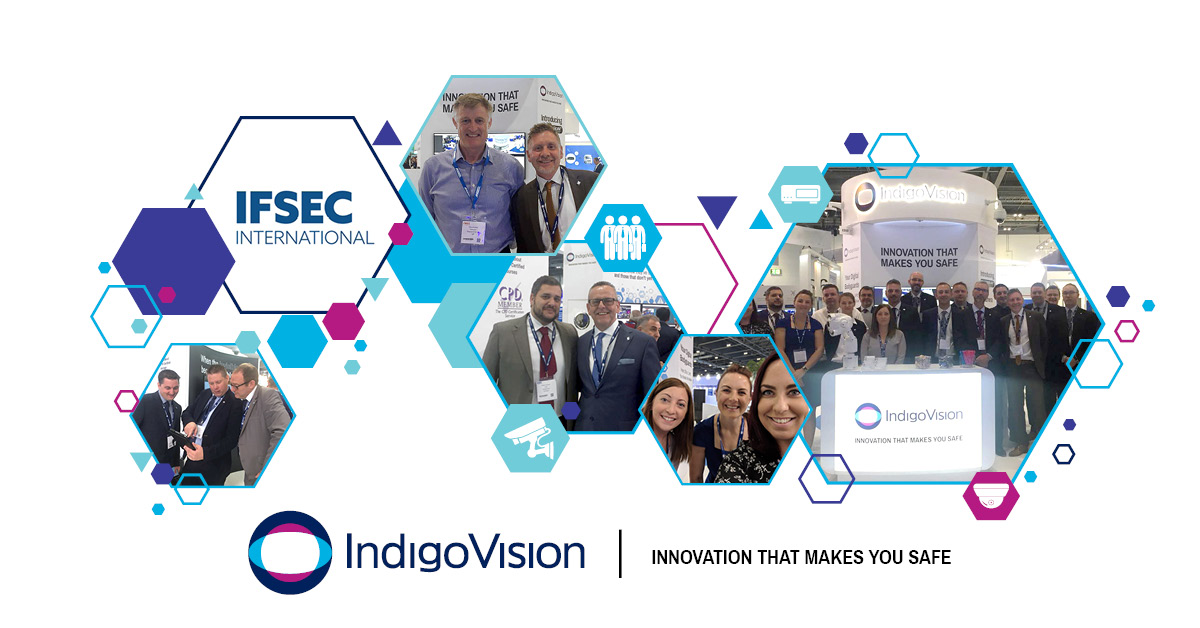 IFSEC 2018 is officially done and dusted for another year
This week from Tuesday 19th to Thursday 21st of June, IndigoVision were once again exhibiting at Europe's biggest security event, IFSEC International, at ExCel London. During these three days we showcased our latest innovative technology offering which included:
The interest these products received by all visitors that came to the booth was fantastic and we would like to thank everyone who took the time to stop by the booth and learn more about these technologies and the rest of our complete end-to-end solution, we really appreciate the support.
Commenting on how the show has been, IndigoVision's Vice President of Sales for EMEA, Dean Brazenall, said "It's been fantastic to be back at IFSEC exhibiting our latest security products. My initial feeling is that the show has been a great success as we have had a tremendous amount of interest. I would like to take this opportunity to extend a massive thank you to everyone who visited our booth."
Couldn't make the show? Watch our daily IFSEC product showcase videos to catch up on all the IFSEC action here. Alternatively request a meeting to find out more about the fantastic products we showcased and the rest of our solution with an IndigoVision Expert now.