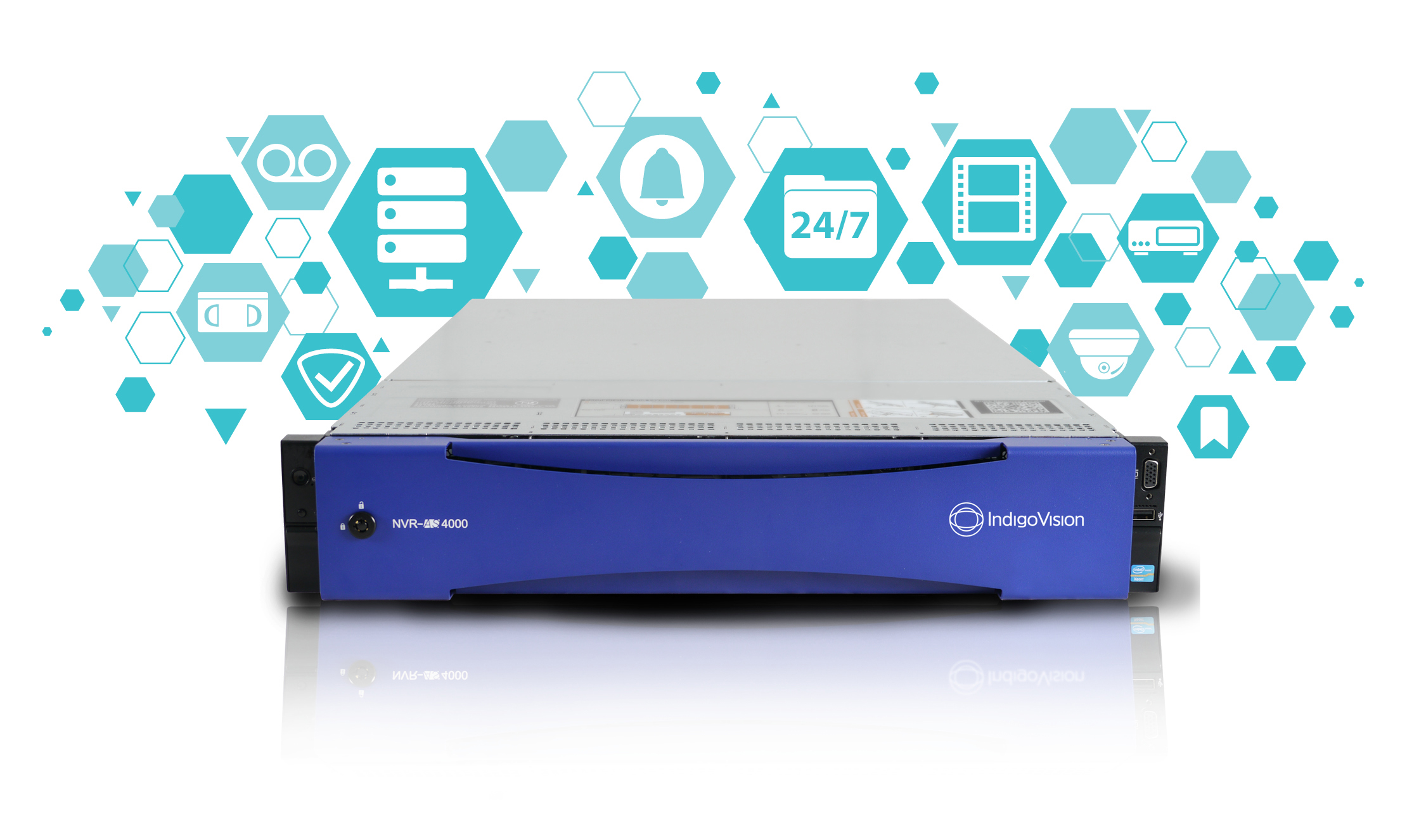 IndigoVision's Large Enterprise NVR-AS 4000 can now record up to 800 cameras!
Known for their recording performance and system flexibility, IndigoVision's Large Enterprise NVR-AS 4000s have now been upgraded, providing you with up to 25% more recorded camera streams, and up to 50% more usable storage. The number of recording streams has been increased to 800 with up to 3PB of usable storage. These NVRs provide guaranteed tamper free evidence, automatic failover and integrated back up as before but can now cater to much larger sites.
Fully integrated with IndigoVision's security management solution, Control Center, and other security systems for complete alarm management these devices are ideal for installations with large camera numbers in a single site or for those with a requirement for long video retention.
IndigoVision's NVRs are designed to give you expert storage for bullet-proof evidence, they are essentially digital bodyguards who never leaves you unprotected.
Combined with IndigoVision's unique Distributed Network Architecture (DNA) you can add more cameras and recorders when you choose as DNA removes the need for a central server, resulting in no single point of failure making it truly scalable to grow with you.
Trusted in more than 15,000 installations, IndigoVision gives you the right solution, experience, technology, and support to provide you with innovation that makes you safe.
To find out more about the new Large Enterprise NVR-AS 4000 please download our datasheet or alternatively contact us now.