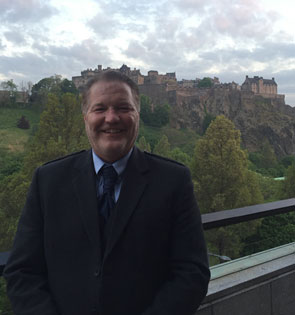 IndigoVision USA Team welcomes Jim Anderson
We are pleased to announce the addition of Jim Anderson to our USA Team.  Jim joins us as a Regional Sales Manager for USA North, covering Ohio, Indiana, Michigan, and Illinois.
Jim has over 15 years of experience in the security industry, most recently as a regional sales manager for Vivotek, growing a completely new territory.
Jim said "I joined IndigoVision because I was wanted to work for  a company with a product and a team that I can trust and believe in.  I am 100% confident in IndigoVision's products and support infrastructure and believe that this will enhance my reputation and give our existing prospective partners the utmost confidence products and service.  Our goal is to provide consistent support throughout all stages of any project.  I look forward to meeting you."
If you'd like to contact Jim, or any of our team, click here.