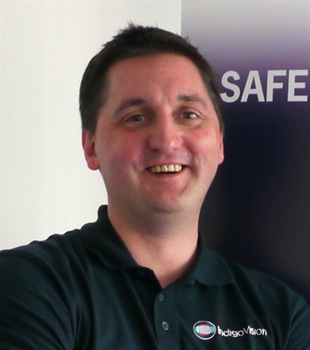 IndigoVision EMEA North Team welcomes Adam Smith!
We are pleased to announce the addition of Adam Smith to our EMEA North Team.  Adam joins us as a Sales Support Engineer in the UK.
Adam has long-standing experience with IndigoVision, having previously worked with one of our Partners as an Operations Manager, where he spent many years installing IndigoVision equipment.  The border of Lebanon with Syria and the back end of Birmingham are two great examples.  Prior to this, Adam spent 15 years primarily working in the security/government arena, working in all areas of ICT.
"I couldn't be happier to join IndigoVision as I have always believed IndigoVision to be a company that nurtures its employees in the same way as a family does.  When I heard of the opportunity to join, I jumped at the chance!  I have used IndigoVision products for over 15 years now in my professional career, and I am thrilled to be given the chance to put that experience to good use and be a true ambassador of IndigoVision.  I especially love the strength of our VMS, Control Center, it's easy to use and versatile for a wide range of requirements – I look forward to demonstrating that to our Partners."
If you would like to contact Adam, or any of our team, click here.