IndigoVision Control Center VMS
Effectively manage video, access control and alarms from a single interface
Never miss an incident with our fully scalable security management solution
Help your operators respond decisively by giving them the power to see, manage and investigate critical incidents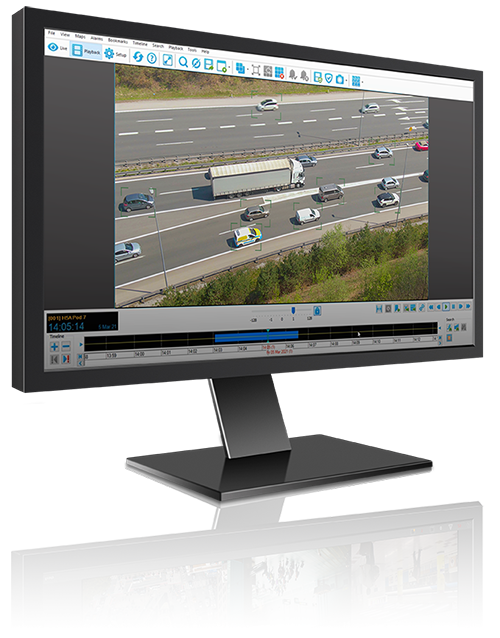 Upgrade to Control Center 17.2 now and access all the new features
Take your security system to the next level with Control Center
The fast and simple way to manage cameras, alarms and NVRs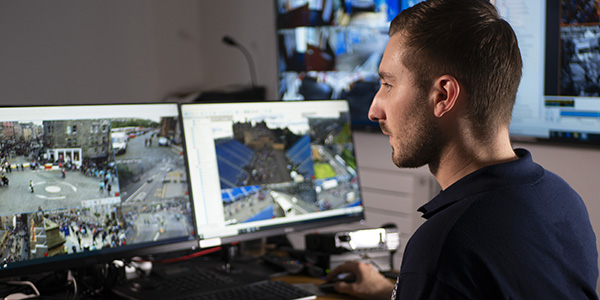 Focus on what matters most with artificial intelligence
Identify and analyze critical incidents faster with advanced analytics. Control Center delivers access to next generation object detection and tracking while our artificial intelligence employs deep learning technology to condense hours of footage into minutes and gives the ability to track different objects and their direction of travel, size and speed.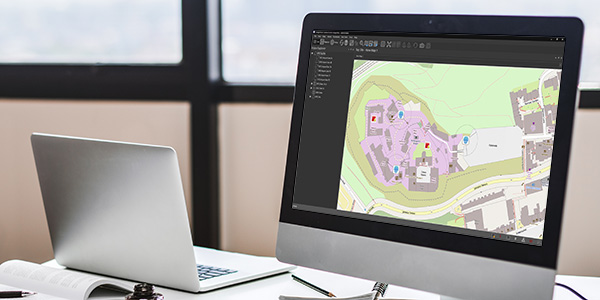 Never lose visuals with seamless tracking
Map-based monitoring makes security operations easier and faster: simply click on a map point and Control Center will automatically display the cameras you need to see. Pursuit Mode enables you to instantly track vehicles, people or any moving moving object across multiple cameras.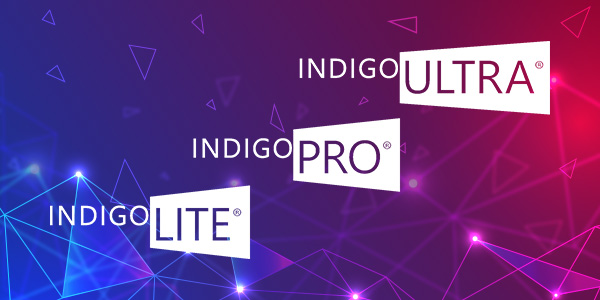 Fully scalable, open and integrated
Control Center comes in three tiers, IndigoUltra, IndigoPro and IndigoLite, giving you access to unlimited scalability so your system can grow with your requirements. As our system is ONVIF compliant, you can easily add third-party integrations and cameras to create a tailored security solution.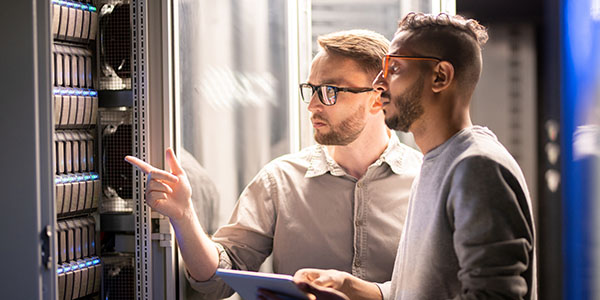 Improve system performance and lower storage costs
H.265 video compression combined with our SmartCodec technology ensure bandwidth and storage space are maximized without compromising on image quality. System performance is improved while enhanced capacity gives the option of longer retention times or being able to reduce storage costs by up to 50%.
Trusted in over 15000 installations












Unleash the power of Control Center 17.2
Improve situational awareness and enhance response times with one of our most powerful updates to Control Center ever released.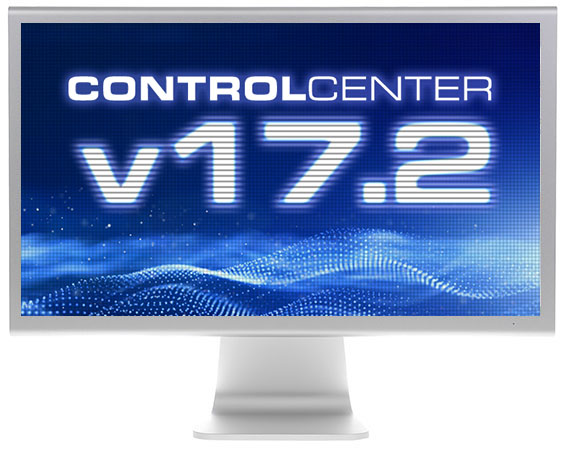 Upgrade to Control Center 17.2 now and access all the new features
More power and more control than ever before
Further explore the new features of Control Center v17.2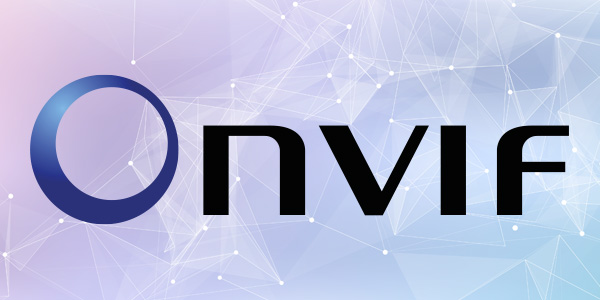 Avoid data gaps with ONVIF Profile G support
v17.2 enables operators to manage and playback recordings stored in Profile G conformant cameras. If a network connection is lost, cameras will keep recording to the SD card and when the connection is re-established, Control Center will sync and fill in the missing pieces or footage.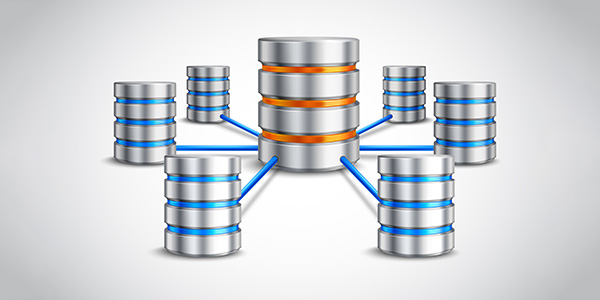 Keep your teams focused with segmented databases
Help your teams avoid the distraction of alarms from areas they are not monitoring with the ability to create segmented site databases. Create multiple separate areas for your site that are administered and operated independently so your teams only see the area they are tasked with monitoring.
Frequently Asked Questions
How can I get the latest version of Control Center?
How often do you release a new version of Control Center?
A new version of Control Center is released three times a year.
How many devices can I manage using Control Center?
It depends on your software licence. IndigoLite is perfect for smaller systems, as it enables you to manage up to 40 devices. For medium-sized applications, IndigoPro allows management of up to 80 devices. For bigger security systems, IndigoUltra supports an unlimited number of devices.
Are my existing cameras supported by Control Center?
Control Center is ONVIF conformant and as such supports a broad range of third party cameras, so you can make the most of your existing security system. See the full list here.
Which third party systems are supported?
Control Center integrates with third party systems such as access control and intruder detection systems. The modules allow a flow of events between IndigoVision and the external system in a totally seamless fashion to deliver a fully integrated security solution. Third party events can trigger a wide range of actions within the IndigoVision system including starting recordings, displaying live video, moving PTZ cameras and sending notification emails. Some third party systems can also receive events from IndigoVision.See the full list here.
What is ONVIF compliance and why is it important?
ONVIF is an open standard that enables you to integrate with previous third-party investments that adhere to this open platform standard. This means that Control Center can be used seamlessly with other ONVIF systems, so you don't need to change your existing infrastructure.
Where can I check which features are included in each Control Center Tier (Lite, Pro, Ultra)
You can check the Control Center datasheet for each Control Center Lite, Pro and Ultra, as well on the Control Center Matrix documentation. If you already have Control Center software client installed, you can check your Tier on the upper menu. Go to Help and select About Control Center. Click on the "Licensed Features" button and a pop-up screen will list the features and show a green checkmark next to those enabled on your Control Center software tier.
Where can I find the amount of licenses available?
In Control Center, simply go to Help and then click About Control Center: You will be able to see the total device count and unused devices.
How does licensing work?
There is no individual licensing for the Control Center application. However, Control Center does require to be connected to a License Server with a valid Device Connection License to work.
What are the minimal requirements for Control Center?
The Control Center Install Guide comes bundled with the software suite. In the guide, please read the section titled "Control Center Front-End Application Installation". It is also recommended to read the "Control Center Performance Guide" which can be found on our Partner Portal and website.
How/Where do I obtain my licenses?
After installing the License Server application on your IndigoVision site, you will also have obtained the License Server Admin Guide. Please read pages 9-10 in the guide to go over how to request and apply your Indigovision licenses.
Where can I find all Control Center shortcuts?
Check the Control Center Help, accessible via Control Center Help menu, use the F1 shortcut on Control Center software client or check our Shortcut guide.
Where can I find all network ports used by IndigoVision Control Center Software?
You'll find all the information you need in the Control Center Install Guide, bundled with our software package, on our partner portal and here. Look for section A – INDIGOVISION FIREWALL REQUIREMENTS
What are the video formats Control Center can export videos?
Control Center can export .ivi files that can be read by IndigoVision's Incident Player and enables all Control Center Playback functionality as well digital signatures validation.
It can also export .mp4 that can be played on a third-party video player.
How can I disable an operator account, as to stop logins during a certain period, such as holidays or vacations?
As an Administrator, go to Setup, Users Explorer, on the user properties, check the General tab for the "Account is disabled" option. A user won't be able to login to Control Center if his account has been disabled and a message will be shown upon login asking the user to contact the Administrator. The user account can be enabled again by an Administrator.
Would Control Center software be able to automatically change the resolution of the cameras streaming video according to the size of my screen or quantity of cameras simultaneously streaming to Control Center?
Yes, you can enable the "Digital Profile Switching (DPS)" feature. When DPS is configured, then the appropriate "High Resolution" or "Low Resolution" profile is automatically chosen based on the camera resolution and the size of the video pane or video pane count.
Does Control Center software support multicast video streaming for IP Cameras?
Yes. You can enable it on Control Center on the Site or Camera properties, Live Video section, and change the "Connection" settings to "Multicast – RTP/UDP Multicast". Do not forget to first enable multicast on the camera and set its multicast IP address accordingly.
What does it mean when the recording job time is corrected by the NVR?
This is an indication that the camera is not pointed to the correct NTP server address and needs to use the time information from the NVR.
I cannot record or view live video from a third-party manufacturer camera in Control Center. What could be the issue?
Check if the Camera Onvif Profile is also supported by your Control Center version.
Check if the Camera and Control Center have their time synchronized, preferably using the same NTP Server.
Check if the Camera Onvif username and password have been configured correctly on Control Center.
Check if the Camera may have some security feature that could be blocking the connection. A feature such as "Replay attack protection" could be blocking the connection due to number of streams or timing out of sync.
Check if the Camera can support multi-streaming.
Check if the WS-Discovery port udp.3702 is not blocked between the Camera and Control Center.
If you require additional help, please email us at .
My Control Center can only stream 64 cameras simultaneously, where can I increase it?
As an Administrator, go to Setup, Users Explorer, on the group or user properties; check the settings for "Stream limit". It can be increased up to 100.
What are the product codes for Control Center?
IndigoLite
| wdt_ID | IndigoLite | Product Code |
| --- | --- | --- |
| 18 | IndigoVision Product CD/USB - Control Center Software | 340003 |
| 19 | IndigoLite® Single Device Connection License | 340000-L |
| 20 | IndigoLite® - Migration - Single Device Connection License | 341000-L |
| 21 | IndigoLite® - Demo - Single Device Connection License | 346003-L |
IndigoPro
| wdt_ID | IndigoPro | Product Code |
| --- | --- | --- |
| 22 | IndigoVision Product CD/USB - Control Center Software | 340003 |
| 23 | IndigoPro® Single Device Connection License | 340000-P |
| 24 | IndigoLite® to IndigoPro® - Upgrade Single Device Connection License | 345000-LP |
| 25 | IndigoPro® - Migration - Single Device Connection License | 341000-P |
| 26 | IndigoPro® - Demo - Single Device Connection License | 346003-P |
IndigoUltra
| wdt_ID | IndigoUltra | Product Code |
| --- | --- | --- |
| 22 | IndigoVision Product CD/USB - Control Center Software | 340003 |
| 23 | IndigoUltra® Single Device Connection License | 340000-U |
| 24 | IndigoPro® to IndigoUltra® - Upgrade Single Device Connection License | 345000-PU |
| 25 | IndigoLite® to IndigoUltra® - Upgrade Single Device Connection License | 345000-LU |
| 26 | IndigoUltra® - Migration - Single Device Connection License | 341000-U |
| 27 | IndigoUltra® - Demo - Single Device Connection License | 346003-U |
System Setup
Number of Device Connections
Number of Device Connections
Unlimited
Up to 80
Up to 40
Number of Client Workstations
Number of Client Workstations
Unlimited
Unlimited
Unlimited
Number of NVR-AS Connections
Number of NVR-AS Connections
Unlimited
Unlimited
Unlimited
Real Time Monitoring
Live Video
Live Video
Dynamic Profile Switching
Dynamic Profile Switching
PTZ Control and Presets
PTZ Control and Presets
Control Center Mobile
Control Center Mobile
Audio - Live
Audio - Live
Customizable Video Pane Layouts
Customizable Video Pane Layouts
Sequences, Salvos and Guard Tours
Sequences, Salvos and Guard Tours
Map
Map
Webpages
Webpages
Connect to Third Party Systems
Connect to Third Party Systems
Support for IndigoVision's LPR powered by InnoWare
Support for IndigoVision's LPR powered by InnoWare
Pursuit Mode
Pursuit Mode
Support for CyberVigilant® in Camera
Support for CyberVigilant® in Camera
Connect to CyberVigilant®
Connect to CyberVigilant®
ONVIF PTZ Priority
ONVIF PTZ Priority
Integrated to FrontLine Video
Integrated to FrontLine Video
Connect to Video Wall*
Alarm Management
Alarm Actions
Alarm Actions
Dynamic Profile Switching
Dynamic Profile Switching
Alarm Escalation
Alarm Escalation
Detector - Fault
Detector - Fault
Detector - Digital Input
Detector - Digital Input
Detector - Basic Analytics
Detector - Basic Analytics
Detector - Advanced Analytics
Detector - Advanced Analytics
Detector - External
Detector - External
Detector - CyberVigilant in Camera
Detector - CyberVigilant in Camera
Detector - Double Knock
Detector - Double Knock
Detector - Unhandled Alarm
Detector - Unhandled Alarm
Post Event Monitoring
Playback (Synchronized and Unsynchronized)
Playback (Synchronized and Unsynchronized)
Dynamic Profile Switching
Dynamic Profile Switching
Thumbnails
Thumbnails
Export Recordings and Snapshots
Export Recordings and Snapshots
Recording (Continuous and Scheduled)
Recording (Continuous and Scheduled)
Recording (Continuous and Scheduled)
Protected Recordings
Flexible Retention Times
Flexible Retention Times
Protected Recordings
Protected Recordings
Audio - Recording
Audio - Recording
Bookmarks
Bookmarks
Artificial Intelligence Powered By BriefCam
Artificial Intelligence Powered By BriefCam*
Data Record Management
Data Record Management
Failover Recording and Redundancy
Failover Recording and Redundancy
Automatic NVR Switching
Automatic NVR Switching
System Administration & Security
User Management and Permissions
User Management and Permissions
Audit Log
Audit Log
System Monitoring
System Monitoring
Digital Watermarking on Export
Digital Watermarking on Export
Alarm Actions
Alarm Actions
Digital Watermarking on Recording
Digital Watermarking on Recording
Windows User Authentication
Windows User Authentication
Control Center IndigoLite Datasheet
Control Center IndigoPro Datasheet
Control Center IndigoUltra Datasheet
Control Center Mobile Datasheet
Control Center Security Hardening Guide
Control Center Install Guide
Control Center Operator Guide
Control Center Keyboard Shortcuts
Control Center Performance Guide
Control Center Tier introduction
Supported Third Party Cameras
Supported Third party systems