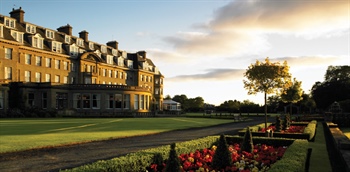 IndigoVision's Fisheye camera, at home within "epitome of luxury and style"
Gleneagles hotel is the epitome of luxury and style, described as 'a Riviera in the Highlands". Renowned for its three championship golf courses and located in the heart of Scotland, it is one of the world's most luxurious 5 star resorts. Host to the G8 summit in 2005 and the 40th Ryder Cup in 2014, Gleneagles is a versatile and unique location. Located a stone throw away from IndigoVision head office, there couldn't be a more distinguished place to test IndigoVision's new Fisheye Camera.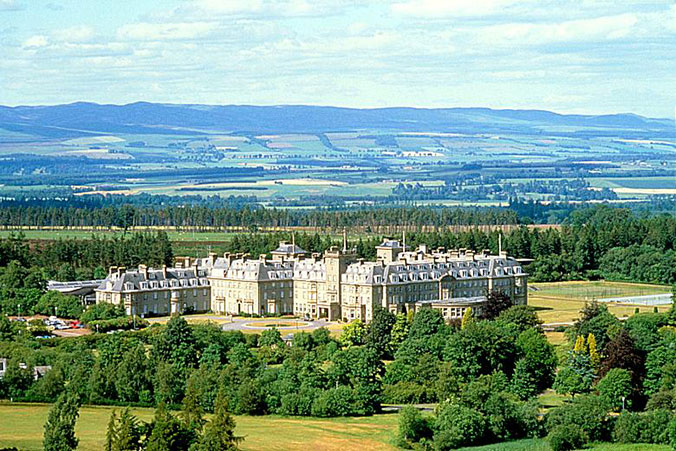 IndigoVision's new 360° Fisheye security camera range includes an ultra-high resolution 12MP sensor and a Fisheye lens, delivering all round visibility with pin sharp detail. There is no need to worry about low light, as the Fisheye's Lux rating allows a clear colour image within any environment. Combine this with the Fisheye's built-in IR illuminator and you have a clear picture even in the darkest conditions. Don't worry, with IndigoVision IK10/IP67 casing you can benefit from all the IndigoVision Fisheye camera has to offer in the external environment.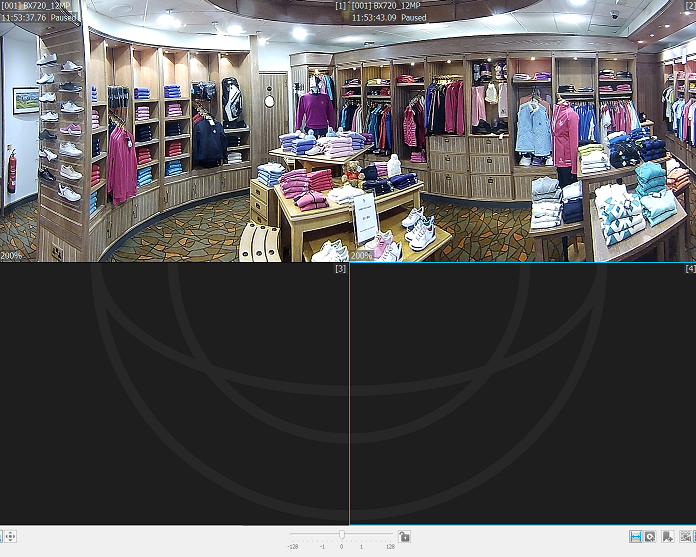 Placed within the Gleneagles Pro Shop, the Fisheye camera was a welcome addition to an established IndigoVision system. Installed neatly in the ceiling and taking on the functionality of 4 cameras, the new BX Fisheye gives up to 4 virtual cameras in one unit. Unlike traditional multi-sensor 360° cameras that only allow a fixed view, the IndigoVision Fisheye allows any view to be set as a virtual camera.
Other fisheye cameras can lead to expensive PC upgrades due to the processing power required to decode and dewarp images via software. This is not the case with IndigoVision's Fisheye, which uses in-built edge-dewarping and needs no PC processing for dewarping. You can also be safe in the knowledge that all your surroundings are being monitored, with in-built video analytics and microphone.
IndigoVision's Fisheye camera sees and hears everything.