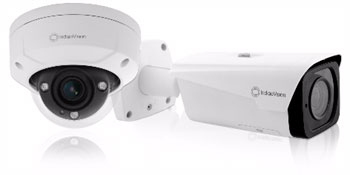 IndigoVision's all NEW BX Minidome and BX Bullet cameras, designed to keep you and your budget safe
With 120dB true WDR and class leading low-light sensors IndigoVision's new BX cameras provide high quality video in all lighting conditions. Available in HD and 4MP resolutions, featuring in-built analytics and ONVIF conformance the all NEW BX cameras simply deliver.
For a demonstration or quote click here.
To view the datasheets for both these products, click here to download our latest Product Catalogue.