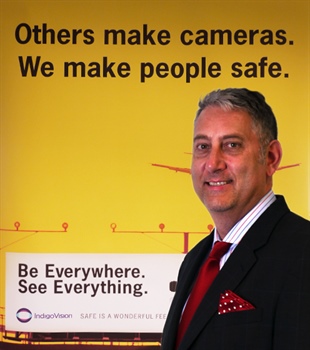 IndigoVision US Team welcomes Todd Duchemin
We are pleased to introduce Todd to our US Sales Team, Todd will be covering the Mid-Atlantic region.
Todd has been in the industry for over 17 years, as both reseller and manufacturer, working for companies such as Tyco, Stanley, NICE Systems and Panasonic.  This has given Todd to a great deal of knowledge about the security Industry.
If you would like to get in touch with Todd, or any of our US Sales Team, please contact us.