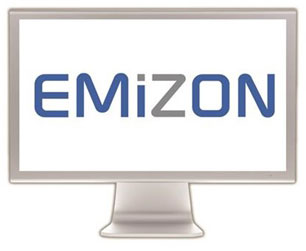 Emizon Integration Module
The NEW IndigoVision Emizon Integration Module enables two-way communication between the Emizon Service Platform and IndigoVision's end-to-end video security system.
Alarms from the Emizon system can now be forwarded into IndigoVision's Control Center management software. Control Center can also control outputs on the Emizon system, enabling access control or alarm panels to be controlled remotely via a single software application – IndigoVision's Control Center.
With IndigoVision you get a single application that speaks to and controls all the others. It's our "stand-together" model of communication, where everything talks to each other in one language: ours.
Our linguistic experts are called Integration Modules. They act as translators so the various surveillance applications can speak to you and you can speak to them.
The Integration Modules convert all the applications and put them into a single software platform – IndigoVision's Control Center. Control Center then makes the information smart and actionable.
It clears your desk as it clears your mind. Everything is on the screens of Control Center.
Learn more about IndigoVision's Integration Modules here.
About Emizon
Emizon is a developer of networked alarm systems designed for intruder, CCTV and fire systems.
Find out more about Emizon here.