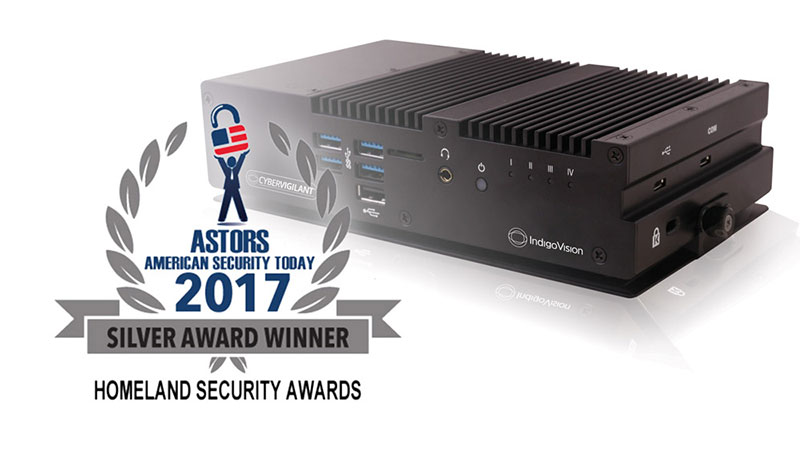 CyberVigilant® wins prestigious "Silver ASTORS Award" at the 2017 Homeland Security Awards
IndigoVision's innovative cyber-security solution CyberVigilant® was honoured with the "Silver ASTORS Award" for "Best Cyber Security for Incident Management" at ISC East in New York City, on the 15th November 2017.
The award was announced during American Security Today's 2017 "ASTORS" Homeland Awards Presentation Luncheon at ISC East in New York City at the Jacob Javits Convention Center, with distinguished guests from National, State and Local Governments, and industry leading corporate executives from companies allied to the US Government.
Full list of award winners can be viewed here at the American Security Today website.
The "ASTORS" Awards was formed by American Security Today to honour new and established vendors that are providing innovative solutions to address the evolving Homeland Security threats the US is facing. With specific focus on solutions that help protect US borders, seaports and critical infrastructures, IT/Cyber Security networks, and airport and transportation hubs.
To find out more information about IndigoVision's award winning patented CyberVigilant® technology watch our overview video or alternatively contact us now!